that my friends is the new question…
Facebook is ringing in 2011 with a network wide rollout of its' updated user profile layout. Up until today, Facebook had allowed you to choose to make the switch or keep your current profile layout. However, upon logging on today I was greeted with the news: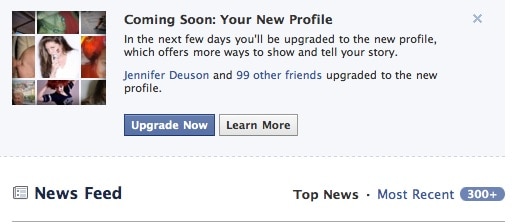 Which basically means ccccchhhaaannngggeee is coming whether I want it, like it or approve it. So I can either embrace it or delete it…and say sayanora to all my "friends" in the process.
I must admit, deactivating my account is not really an option. So in the spirit of embracing the new layout, here's a checklist of what you need to be aware of: