What I'm reading:
[*As of 1/5/11~make that 600 million friends]

This week, I'm reading the script for the movie The Social Network ~ I really enjoyed the movie itself and was curious to see how much of what was captured on screen was actually written on the page. Aaron Sorkin wrote the typewritten script and is available as a 162 page PDF document here.
It seemed fitting, as I'm sure that it will be picking more than one award at this weekend's Critic Choice Awards and at The Golden Globes.
What I'm listening to:
EEK, I totally admit it. Don't "Hold It Against Me" for loving this new song by Britney Spears. Since it was leaked this past Monday, I have found myself having flashbacks to the Britney of yesterday…the Britney who would just want to make me dance, dance, dance whenever her song was on. Well if her best-selling status on iTunes is any indication, it appears that Britney's back…and stronger than ever. Haven't heard it yet?
EEK, what are you waiting for? Hit play now!!
What I'm supporting: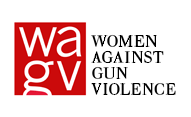 Women Against Gun Violence (www.wagv.org)
In light of last weekend's shooting of Rep. Gabrielle Giffords (D) of Arizona and three members of her staff during a public event in Tucson, Ariz., on  Jan. 8th organizations such as WAGV are more important than ever now.
Katherine Hennigan, the non-profit's chair, released a press release on behalf of WAGV shortly after the terrible events on Saturday. In it she says "WAGV stands even more firmly committed to its mission of reducing gun violence and promoting safer communities in hopes of preventing such grave events from occurring in the future."
The organization provides a variety of services, from gun-violence prevention programs given at schools throughout the Southern California area to working towards ensuring sensible legislation at the local, state and national levels of government.
Save the Date for WAGV's Courageous Leadership Awards Brunch on May 22, 2011, from 11:00 AM – 2:00 PM, at the Skirball Cultural Center.
What I'm watching on the web:
The webseries of each of the Writers Guild of America New Media Writing Award nominees. You can find the complete list below. Congrats to each of these webseries creators and cast and crew on nominations well deserved. The "winners" will be announced on Saturday, February 5, 2011 at the 2011 Writers Guild Awards in New York and Los Angeles. Regardless of who technically wins, having this category at the WGA awards is a big win for all of us in the Web Series community!!!
Outstanding Achievement in Writing Original New Media
AnyoneButMeSeries.com for episodes: "The Real Thing," "Identity Crisis," "Girl Talk," "Naming Things," "Curtain Up" (Anyone But Me), Story by Susan Miller, Tina Cesa Ward, Written by Susan Miller, Tina Cesa Ward
Allsfaire.tv for episodes: "Episode 1," "Episode 4," Episode 5," Episode 6," "Episode 7" (All's Faire), Written by Thom Woodley
ConciergeTheSeries.com for episodes: "Episode 1: We've Got Flash," "Episode 2: Complimentary Sandwiches," "Episode 3: Perfect Resume Builder" (Concierge: The Series), Written by Timothy Cooper
SuperUnofficial.com for episodes: "The Shadow" (The Five Faces Project), Written by Michael A. Nixon
StormFactory.com for episodes: "Zac" (Madison Avery), Written by Gregory Storm