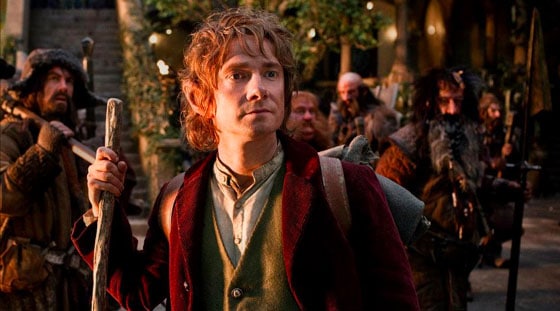 EEK!! ChrismaKwanzakah has come early!!! We all new it was only a matter of time but much like waiting to open your presents until Christmas morning, we could hardly wait. If you love those adorable hobbits, here's the new trailer for The Hobbit: An Unexpected Journey the prequel to Peter Jackson's Lord of the Rings trilogy.
"The Journey" refers to the one Bilbo Baggins (Martin Freeman) and his pals take as they venture to the Lonely Mountain to recover the treasure from a giant dragon called Smaug. Along the way, they bump into the Trilogy's well known characters Frodo (Elijah Wood), Gandalf (Ian McKellen), Galadriel (Cate Blanchett) and Gollum (Andy Serkis)!!!
While the movie isn't set to be released until December 14, 2012, as the pretty poster tells us, this teaser clip will have to do for now. 🙂 What did you think?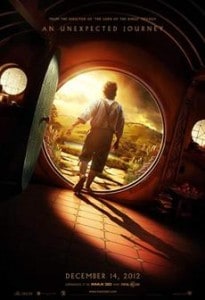 XOXO,