HAPPY 500th Episode AMERICAN IDOL!!!! Wowsers, can't believe it's been that long and the show is still going strong.
Since January, we've met, fallen in love with and voted for our favorite American Idol Season 13 contestants.We've also had our hearts broken as some of our personal faves were sent packing. But we all know the drill, in the end there can only be ONE American Idol each season. The final TWO  have been chosen and finale week is fast approaching. I have to admit finale week is always my favorite, since anything is truly possible. Whether a new front runner emerges or an early favorite continues to hold strong. Finale week is straight up ear candy music lovers worldwide. Then there's the extra glamour and glitz that the finale brings both on stage and off.
As a born fashionista, I go gaga over all the fashion that hits any major red carpet and AI never disappoints. Living in LA, I'm also always on the hunt for a stylish car that will also saves me money on gas.
So imagine my excitement after finding out I've been invited to attend this year's AMERICAN IDOL FINALE!!!! After picking myself up from the floor, I go excited all over when I found out I'l be driving to the show in a Ford Fusion SE no less! EEK!! Let's be real, that was DOUBLE EEK status!!
After taking the Eco-Boost challenge with the Fusion Energi plug-in hybrid last week, I'm a little addicted to the smooth ride this bad boy delivers!! So I'm head over heels having him as my Prince Charming for the night.
Not long after I heard the news, I'll be honest the panic set it!! You know the drill, a full closet and yet you feel like you have NOTHING to wear!! Next up, finding a Fashion Fairy Godmother for this princess stat!!
Luckily, Rent The Runway has quickly become my new bestie for last minute fashion emergencies!! Seriously, a world without RTR (sadly it's currently only available on iPhone) is not one I even want to think of living in ever again. Have you tried out their easy to use app yet or visited the website? I'm convinced the founders were totally inspired by this scene of Cher's closet in Clueless.
Their vast collection of designer dresses, great price points and over the top customer service are just some of the reasons you will quickly fall in love with RTR. But you don't have to take my word for it, if you are in the LA area, YOU can have a taste of the Rent The Runway experience & register for a chance to win to win your very own Ford Fusion by visiting the special #TestDriveStyle pop up shop this Saturday, May 17th. Check out the deets below: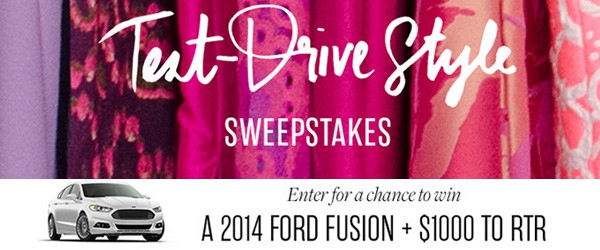 *   Where: The Americana at Brand, 889 Americana Way, Glendale, CA
*   Date: Saturday, May 17th, 2014
*   Time: 12 pm to 6 pm
Stay tuned, as I'll be on a road trip up in Carmel Valley and am converting Mr. Prince Charming (aka the Ford Fusion I'm in) into my very own Rent The Runway pop-up shop. You won't want to miss it & I'm going to need YOUR HELP finalizing which of my options I should wear to the American Idol Finale!!!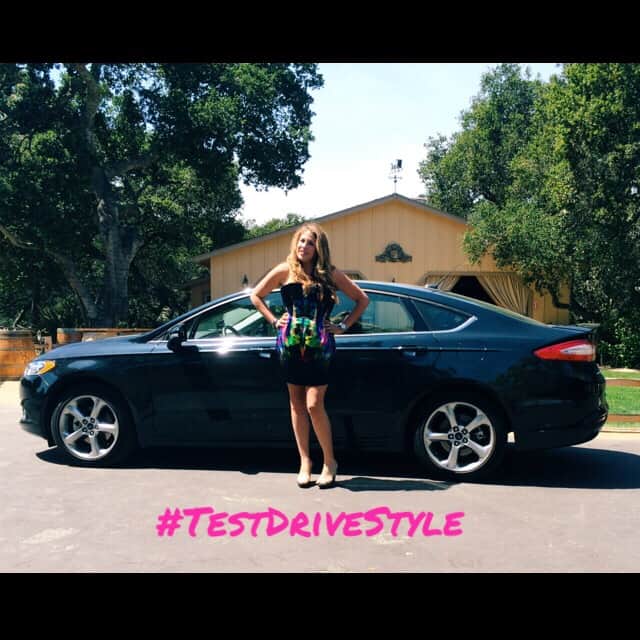 In the meantime, send me a tweet or leave me a comment below letting me know who you are hoping gets crowned this year's American Idol.