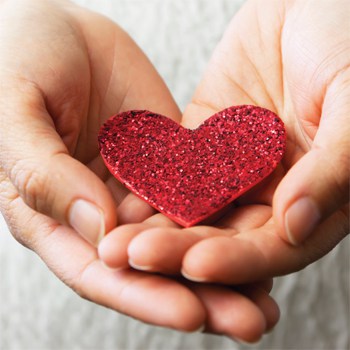 The holidays are a time to be thankful for friends and loved ones but I also think it's a time full of opportunities to bring a little cheer to a stranger's life. Whether this means volunteering in a soup kitchen, donating warm blankets to a shelter, giving what you can spare to a person in need or simply sending a message via Twitter or YouTube to show you care..can truly make all the difference in the world.
Meet 13-year-old Jonah Mowry, a real American teen who has been bullied since he was in 1st grade. He posted the video below before going back to school this fall though it is now only going viral. It has spurred countless response videos from teens and adults alike from around the WORLD who have shared their stories of feeling alone, empty and how "giving up" was also once an option they considered.
While these videos are from the ones who survived being bullied, we have all seen examples in the media in the media like Tyler Clementi or 10-year-old honor Ashlynn Conner who DIDN'T.
As Stacy Conner, Ashlynn's mother, told CBS Chicago, "no child should ever feel like they need to kill themselves to stop that kind of pain."
I am inspired by the courage it took to not only shoot but upload this video for the world to see. I am glad to hear that he is doing so much better and understands that suicide isn't a solution to bullying. But inspiring change, like he has, most definitely is!! Claiming his voice and SPEAKING OUT like he did for us all to hear, is a great reminder that we shouldn't judge a book by its' cover. Just because someone looks "happy" doesn't mean they are or that they couldn't benefit from an act of kindness..big or small. 🙂
Is there a loved one AND a stranger that you could spread some holiday cheer to today?  
If you'd like to send Jonah a quick tweet, visit -> http://www.twitter.com/JonahMowryReal
I'd love to hear what you did and for whom in my comment section below.
Sending you all smiles across the miles!!
xoxo,
Lizza