*This is part of a sponsored collaboration with Prudential and DiMe Media. However, all opinions expressed are my own.
Lovebugs, one of my favorite things in life is teaching you how to take inspired action and work smarter, not harder. Which is why I was thrilled to catch up with Prudential's' Dorinda Walker, earlier this month at Hispanicize LA, to learn the ways in which each of us can better prepare for our future.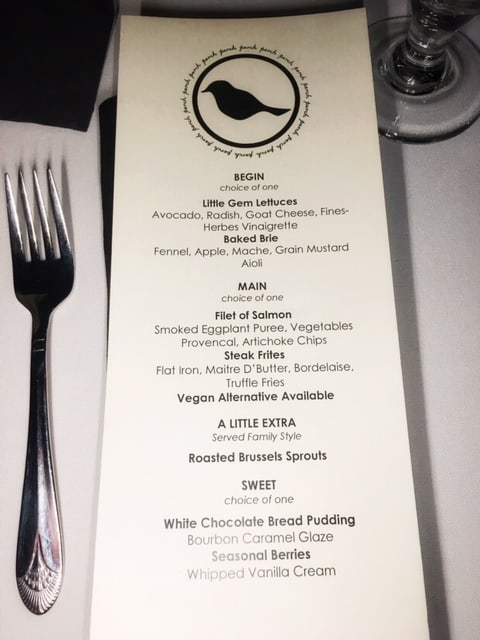 Lizza Monet | My Life As Lizza
The night before Hispanicize LA, several of us went out to dinner with Dorinda at Perch in Downtown LA. And while the food was delish and the company fantabulous, (yes, you read that right), what really piqued my interest was the conversation of the night: finances.
We covered the gamut, "dishing" on favorite financial apps, our financial goals and even where we need help. Real talk, the financial facts Dorinda shared were eye-opening. And knowing that I wasn't alone with questions was totally refreshing.
Seriously, we were ping-ponging across the table all night with our financial questions for Dorrinda.  I really appreciated that for every question, she not only had facts but an answer that included a realistic solution. You all know how much I love receipts, so it goes without saying she's totally my spirit animal. Obvi, I needed to share the 4-1-1 we learned that night with you ASAP.
Here are some key takeaways that really hit home for me:
Latino Entrepreneurs in the United States are 4.3 million strong and deliver over $700 billion in revenues
Life Insurance, though rarely bought by Latino's, is how generational wealth is built
70% of Latinos in the United States have NO retirement accounts
In spite of the wage gap, women will still deliver an additional $4.3 Trillion to U.S. GDP alone
As a result, that got me thinking: if we as women, millennials or Hispanics have so much financial purchasing power, why are so many of us struggling?
According to Prudential's 2017 white paper on the Hispanic Consumer Market:
"For Hispanics, the disconnect with financial planning is largely rooted in lack of awareness and familiarity."
As hard as that was to read, I totally have to agree. I really appreciate that Prudential sought out to do this white paper after hearing the candid answers about financial wellness during the DiMe/Prudential five-city #WomenInspired tour of Latina influencers last year. In all, approximately 100 influencers took part in candid conversations and exchanges during the tour, which uncovered a lack of understanding of many important financial issues. Actually, you might remember I was one of the influencers in attendance during the San Diego stop of the tour, as I live-streamed my thoughts about my experience.
Now that we know why the white paper was made, let's talk about how this information is useful to you and I. Off the bat, I'm grateful for the real insights this white paper delivers as now that we've identified the issue, we can work on a solution. And this applies to millennials and women as much as it applies to Hispanics. This white paper is actually a great primer when sitting down to plan out your financial blueprint, as it includes definitions of key industry terms that we should all know. See for your self by clicking here.
It's clear that the answer for us all is having access to information that is not only straightforward but also points us to resources we can use that will deliver real results.
Combined, this sets the foundation for us to start building for our future, by making educated choices today.
Lovebugs, I'm excited to share that Prudential has exactly this type of information. They have you covered across the board. Prudential not only offers free resources and tools to better manage your finances, but they have experienced financial planners in your area ready to help.

A great side benefit for those in attendance at Hispanicize LA was the ability to meet one-on-one with a Prudential financial planner for free. I loved seeing so many fellow #PowerLatinos lined up to speak with them. While at the booth, I had an opportunity to share some of my favorite financial tips and takeaways I've learned, during an interview with Lili Gil Valleta on her "Dreamers Ventures" FB Live show.
And even if you weren't able to join us at #HISPZLA, Prudential has you covered. Whether you're a student figuring out how to properly apply for student loans, already graduated and are interested in getting out of student debt, are looking to set up your IRA, perhaps even buy your first home and everywhere in between. Their list of in-depth articles on any given financial concern is pretty comprehensive. Here are a few of my favorite:
PRO TIP: You can see the rest of the tip-filled articles and case studies by visiting Prudential.com. While there, you'll want to check out their "Tools" page for FREE tools that help you get your financial life!!!. I may or may not have "Eeked" out loud when I saw they had a procrastination calculator. 😀
As they say, information is power. And with Prudential's help, we are all better equipped.
I saw the impact first hand at Hispanicize LA. And let me tell you, I was as excited to speak at Hispanicize LA and moderate the 'Hold On' movie panel, as I was to see everyone taking advantage of all the useful information that was purposely made easily accessible to all in attendance.
This was Hispanicize LA's second year in Los Angeles and it once again sold out. Last year, I had the pleasure of being the Mistress of Ceremonies. So it was great to be back on stage but also have time to be in the audience. When I wasn't on stage, I spent the rest of the day as a student of life absorbing all I could from each of my fellow speakers.
And while I left Hispanicize LA with a page full of strategic to-do's, I also wanted you to be able to glean some of these golden financial nuggets that were being dropped left and right at the Prudential booth.
So I went straight to Dorinda and invited her to join me on Facebook Live to quickly get the info out to you. I was also excited when Cristy Clavijo-Kish, co-founder of Dime Media, said she'd be able to step away from the hubbub going on at Hispanicize LA and join us. Knowing her personal story, I thought it would be a total bonus having her weigh in on her experience as both a female and minority business owner.
For those of you who joined us, you know it was an informative chat.
In case you missed it, I got you lovebug. Grab a pen and some paper and then click the video below:
As the holiday season draws near, the best gift you can give yourself or a loved one is a blueprint for financial freedom. I encourage you to take advantage of the free tools Prudential has available for you at Prudential.com and set up a meeting with one of their informed financial planners sooner than later. It will truly be the gift that keeps on giving.
In the meantime, leave a comment below or tweet me here and let me know your favorite #Pruparate tip you read above or one you think I should know.
Sending you hugs and smiles across the miles!!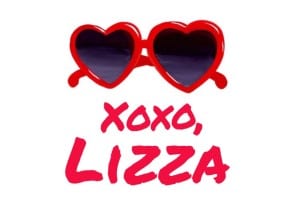 Lizza Monet | My Life As Lizza