EEK!! I have some super exciting news to share with you all. As you know, March is Women's History Month, where women all across the country are celebrated for being trailblazers. We also pay homage to the fearless leaders that came before us and made the world a better place by sharing their light.
As I mentioned, I have some news to share. For the second year in a row, Ford Motor Company has taken the initiative to honor 20 Latinas making a difference with their Mujeres Legendarias de Ford award. These Latinas embody the brand's four pillars: smart, green, quality and safety.
According to Ford, "the honored women represent the 22 million exceptional Latinas in the United States that are making a difference in the workforce, household, environment, and community."
WOW!! Talk about an honor. I am not only over the moon but humbled to announce that I am one of these 20 women. I truly am in such fabulous company. I have been selected in the "Green" category. Who says being green isn't chic!! LOL.
Please take a look at the list below to see the other fabulous #PowerLatinas being honored. I am blessed to be able to call many of them amigas and mentors. However, it doesn't take knowing them personally to be inspired. Trust me!! These ladies totally rock the kasbah in more ways than one. If you aren't already following their blogs or them individually on social media, I encourage to do so. It will be a refreshing addition to your newsfeed.
A big hug and congratulations to all las mujeres for being amazing role models for our young Latinas!! Remember, Si Se Puede!!! Upward and onward chicas!!
The 2014 Mujeres Legandarias de Ford are: 
Smart: businesswomen, executives, small business owners, and directors of nonprofit organizations:
• Lynn Ponder (Miami) 
• Patsi Arias (New York)
• Linda Valdez Thompson (Dallas) 
• Yolanda Navarro Black (Houston) 
• Noramay Cadena (Los Angeles) 
Quality: a family and community role model, who encourages other parents in person or online with her experiences and knowledge.
• Mila Ferrer (Miami) 
• Johanna Torres (New York) 
• Beatriz Salazar (Dallas) 
• Nelly Fraga (Houston) 
• Ana Flores (Los Angeles)
Green: establishes a positive change in regards to environmental problems and works toward educating and protecting the public against environmental hazards.
• Veronica Mendieta (Miami) 
• Jacqueline Montoya (New York) 
• Zaida Basora (Dallas) 
• Nory Angel with SER (Houston) 
• Lizza Monet Morales (Los Angeles)
Safe: influences public policy in social, economic, and cultural topics. Organizes groups around a cause and works toward implementing changes that have positive and long lasting effects.
• Estrellia Sibila (Miami) 
• Fary DeLeon (New York) 
• Becky Munoz Dias (Dallas) 
• Maria Jimenez (Houston) 
• Angelica Urquijo (Los Angeles)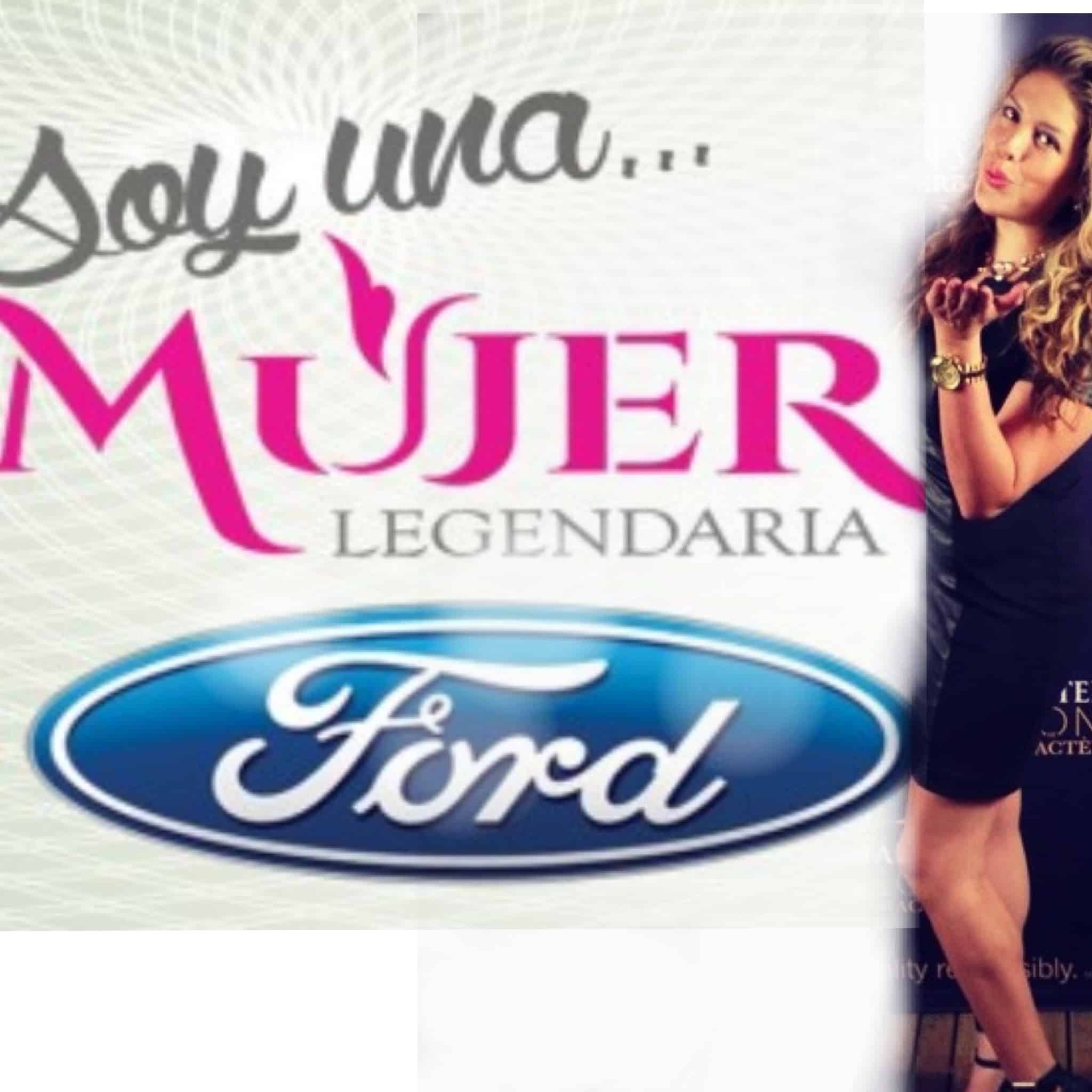 Thank you Ford for this terrific honor. I am truly blessed to be among these Mujeres Legandarias!!
Ok ladies, now it's your turn. What women have made a difference in your life? Send me a tweet and let me know. 😀