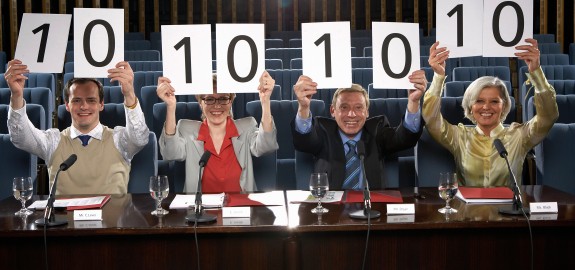 PERFECT 10 Tip Of The Week: July 22, 2013 – July 26, 2013
Summer is in full swing and massive heat waves are spreading across the country quicker like chicken pox. Luckily for my peeps on the West Coast, we have beautiful beaches we can escape to for some nice summer breeze while showing off the bodies we've been working on in the gym all winter long (or playing catch up during the last 30 days.) But never fear, for those on the East Coast I have a great insider secret on how you too can escape the summer heat and get a FREE work out to boot!!
From now, until August 31st, anytime mother nature brews up another heat storm that hits 90 degrees and above all you gotta do is say these three magic words: "HEAT WAVE PROMOTION" and you'll be let in for free to any New York Sports Club, Washington Sports Club, Boston Sports Club or Philadelphia Sports Club gyms. That's right, even if you AREN'T a member, you can escape the summer heat and get your Zumba on without having to listen to a dragged out sales pitch. Pretty sweet right?
As can be expected, there is a little bit of fine print you should know about: The promotion is good for all hours except Monday to Thursday from 5:30 pm to 7:30 pm, which are peak hours for the clubs' regular members. Other than that, you're all set to get your freak..I mean sweat on…
Of course, if you don't live near one of these gyms, you can always look for gym specials that give you anywhere from one day up to one week access to your local gym or you can always keep your eyes peeled on your favorite gym's Twitter or Facebook  feed for "fan only" specials.
You know what else is a Perfect 10? The simplicity and low-cost of Net10 Wireless phone plans. No messy long term contracts to tie you in and you can choose from their phones or bring your own. I'm head over heels in love with their Family Talk Plans. They give you all the great savings of a contract plan without the contract and Nationwide Coverage on America's Most Dependable Networks.  Plus, no activation or cancellation fees. The first line is $50 for unlimited data, text and talk and each additional line is only $40. Check out the current deals on Net 10 Wireless Latino's  Facebook for more info.
Do you have any Perfect 10 tips I should know about? Send me a tweet or leave them in the comments below.
Till next time lovebugs….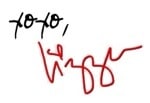 *Disclosure: This post was sponsored by Net10 Wireless but all opinions expressed are my own.