This is a compensated campaign in collaboration with JCPenny and Latina Mom Bloggers to give my favorite lovebugs a behind-the-scenes look at my one-stop holiday shopping experience. All opinions expressed are my own. xo

Lovebugs, can you believe the holiday season is officially here!! As cliché as it might sound, I seriously can't believe how fast this year has flown by. I don't know about you, but my to-do list, literally DOUBLES this time of year. Which makes my life as #LizzaOnTheGo, a little trickier at times than I'd even like to admit. So I was over the moon when I learned JCPenny's has a wide range of beauty services, styling products and both designer and private clothing labels to offer this holiday season. It takes one-stop shopping to a completely different level and will help YOU work smarter not harder. Can we say, WINNING!! Regardless of your budget, look no further than JCPenny's or http://www.jcpenny.com, when looking for an extra special gift or are in need of that last minute outfit. They have you covered from head to toe and then some. 😀 While my friends at JCPenny invited me to a sneak-peak of the experience, which you can see below, they of course want to hook YOU up too. JCPenny kicks off the holiday shopping season with its annual Black Friday sale starting on Thanksgiving Day when doors open at 5 p.m. But they also a have a few treats for you early-birds.
o   While supplies last, JCPenney will be greeting its early bird patrons with a free 2014 edition Disney® snow globe and a special Jingle Bell envelope containing a $10 off $10 coupon that is immediately redeemable in store.
o   One out of every 100 coupons will offer a $100 off $100 or more purchase that is valid on Thanksgiving through Christmas Eve.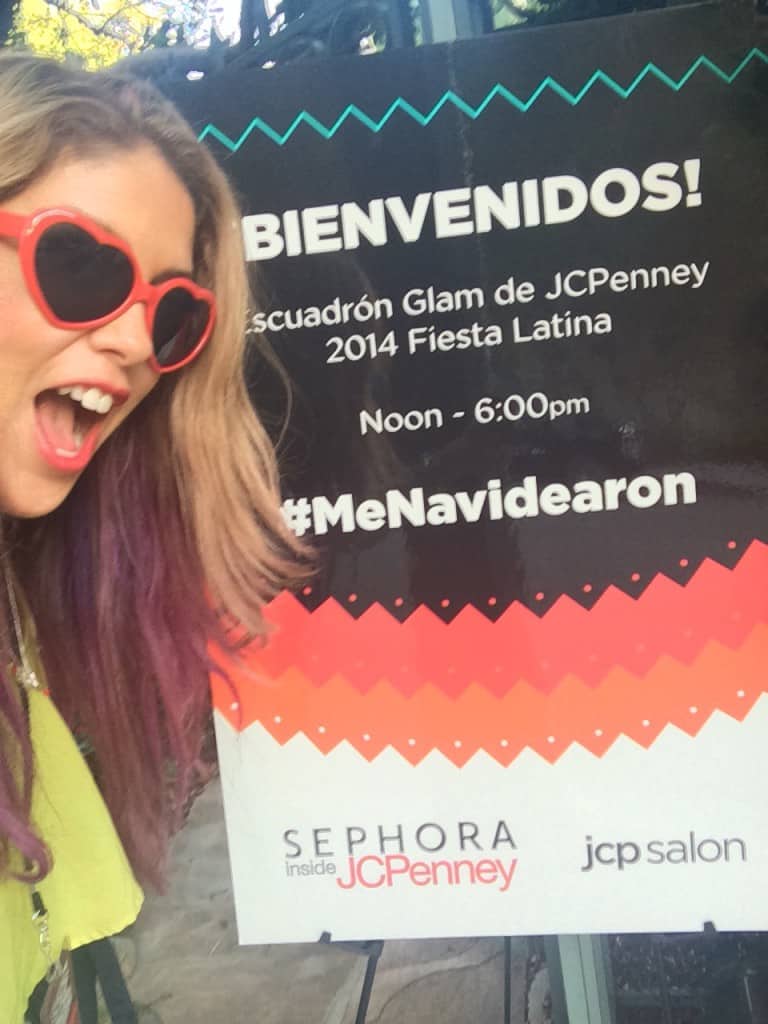 As I mentioned, I was invited to a VIP sneak-peak of what is coming to stores across the country. I have to admit, the hardest thing was just picking out ONE outfit to wear to iHeart Radio's FiestaLatina that night. I was drawn to several pieces in each collection they had on display. Thankfully, I had celebrity stylist Joey Tierney on hand to help me decide what should make the cut.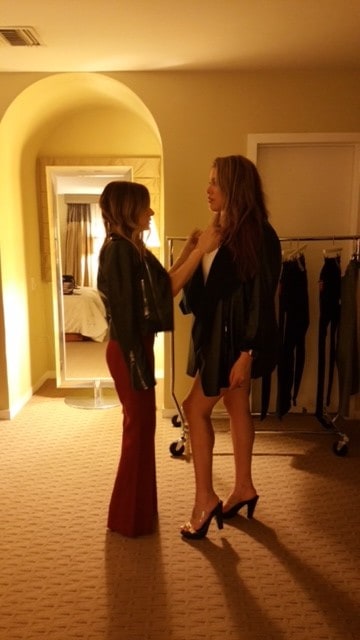 Here's the final look: Jacket: Faux Fur by Worthington Top: Racerback Tank Top by A.N.A. Skirt: Sequined Mini by Bisou Bisou  Necklace: Nicole by Nicole Miller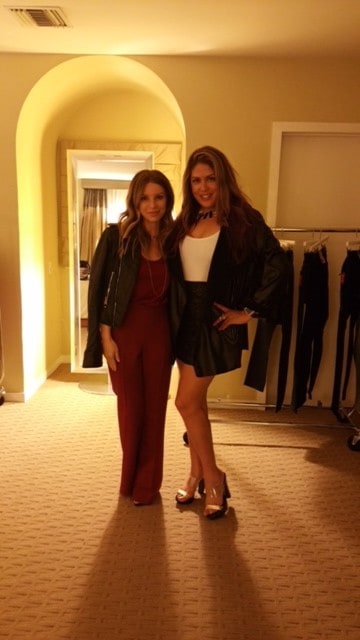 Once I had my #ootn, I was sent over to my glamteam for the night to have them do my hair and makeup. Did you know there is a Sephora and a JCPenny Salon inside JCPenny's? I definitely didn't, but I'm glad I know now. They get the job done quickly and without breaking your bank.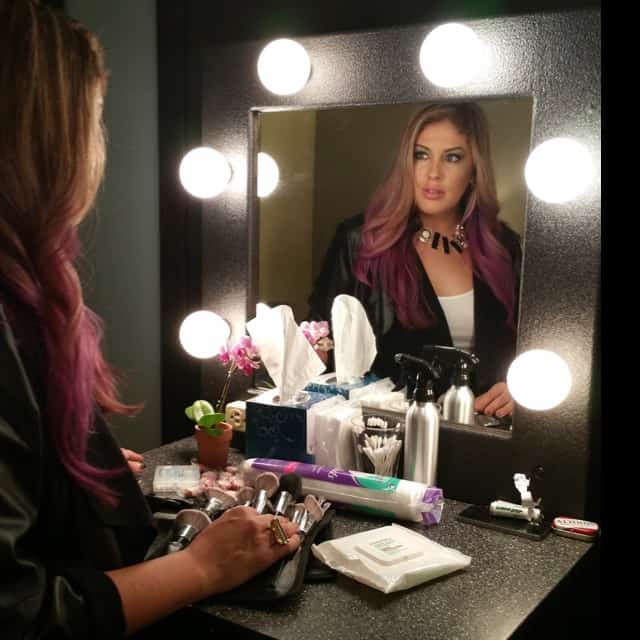 In addition to the great deals you'll find online or in-store, JCPenny is also helping spread some cheer this season and I'd love for YOU to "jingle" it forward too. JCPenny is encouraging their followers to share any special holiday giving moments on social media by posting pics or videos and using #JustGotJingled or #MeNavidearon in Spanish. #LovebugNation, I'd like to kick it off by personally by spreading some holiday cheer with YOU! Obviously, I couldn't just tease you about all the goodies they have and not share some of them with you right? LOL Head over to my IG feed and find the photo below for all the info on how you can enter to win a $25 JCPenny giftcard by sharing your #JustGotJingled moment with me.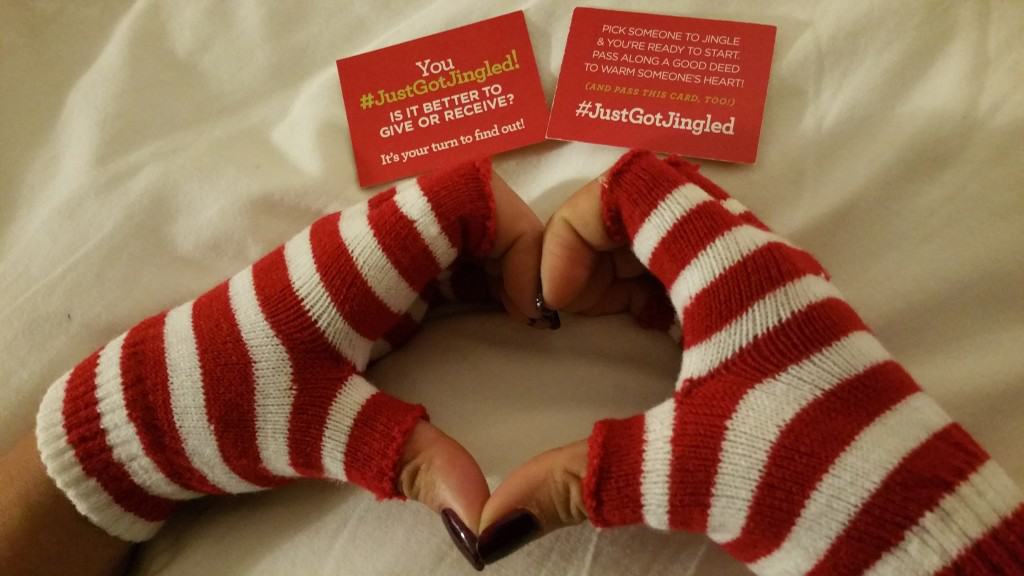 If you need inspiration, simply visit JustGotJingled.com. There, you'll weekly challenges and some great heartwarming videos that demonstrate what they holiday season is really all about: spreading love and joy!!
Oh, for a bonus entry, leave a comment or tweet me @xoxolizza and let me know what you're asking Santa for this year. Mwah!! Good luck.
Happy Holidays Lovebugs!!