Happy Monday Lovebugs!!
As December rolls on, the temperature outside continues to drop, even in "sunny" LA! Which makes it the PERFECT time to have a snow fight, go skiing or go see a hockey game.
Sadly, it doesn't snow in LA and the closet mountain is about 45 minutes away BUT seeing a hockey game is totally doable thanks to the LA KINGS.
So I was totally over the moon when I was invited to the Verizon Suite at the Staples Center to watch the LA Kings vs. New Islanders this weekend.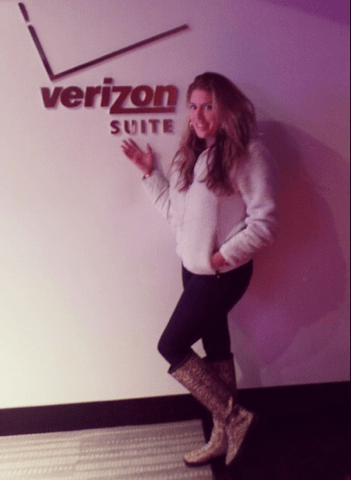 As I revealed on Instagram, one of my childhood dreams has been to be a zamboni driver for a day. Their job just fascinates me. Seriously folks, at what age does it dawn on you that being a zamboni driver is your calling? And besides, the title alone is just cool to say!!
The view of the game from the Verizon Suite was pretty epic!! (Spoiler alert: The KINGS won 3 to 0!)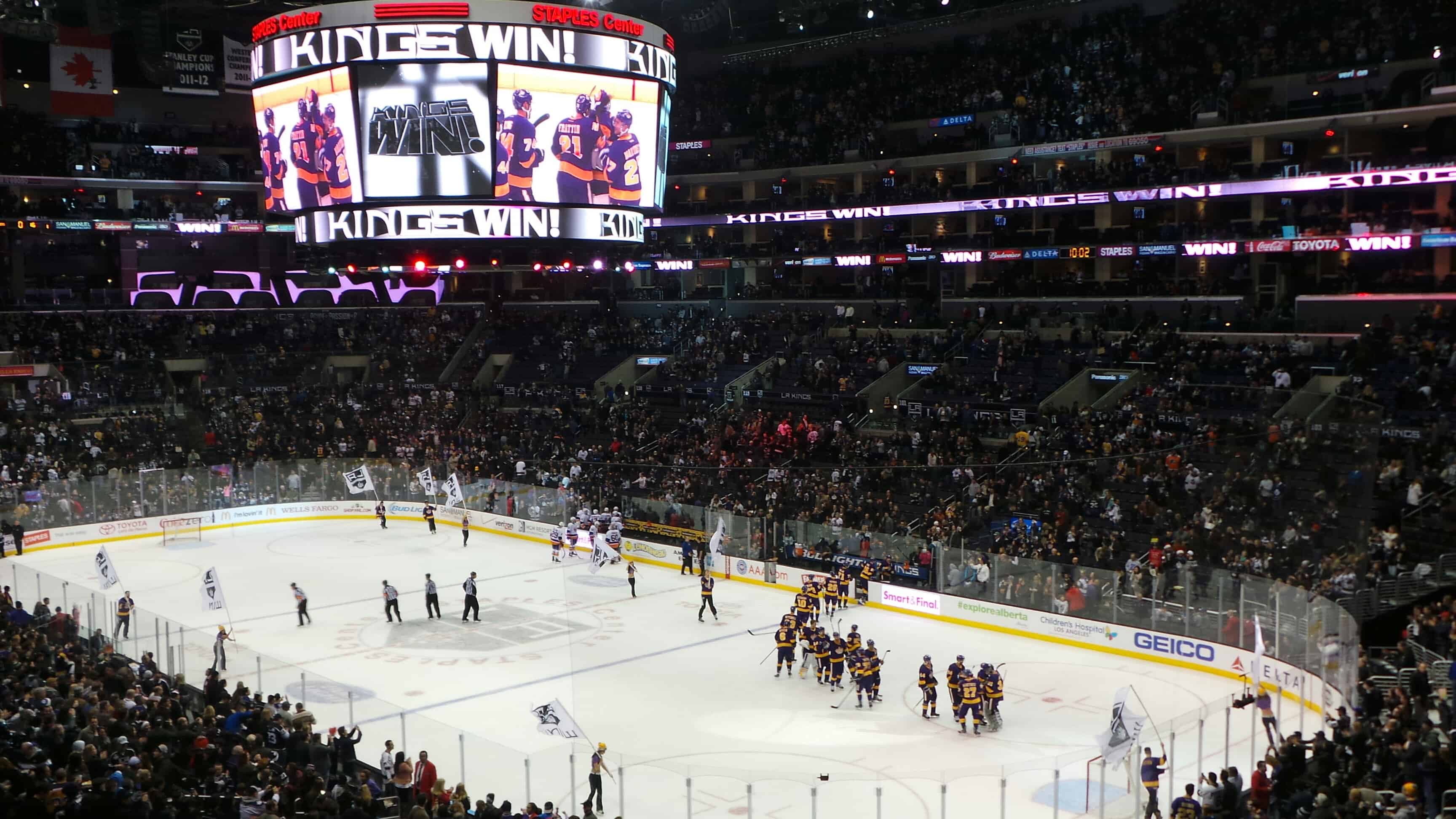 And for most of the game, my friend Reyna and I held court solo in the suite cheering on the LA Kings, eating, catching up and having a good ol' fashion girls night out!! It's great times like these that are true gifts in our lives.
As can be expected, the game itself was fun to watch. I have to say I really enjoyed the graphics and videos on the jumbo screen after every goal. In particular, the replay of an old Soultrain episode featuring a couple doing their "victory" dance was just priceless! The crowd simply went crazy for it.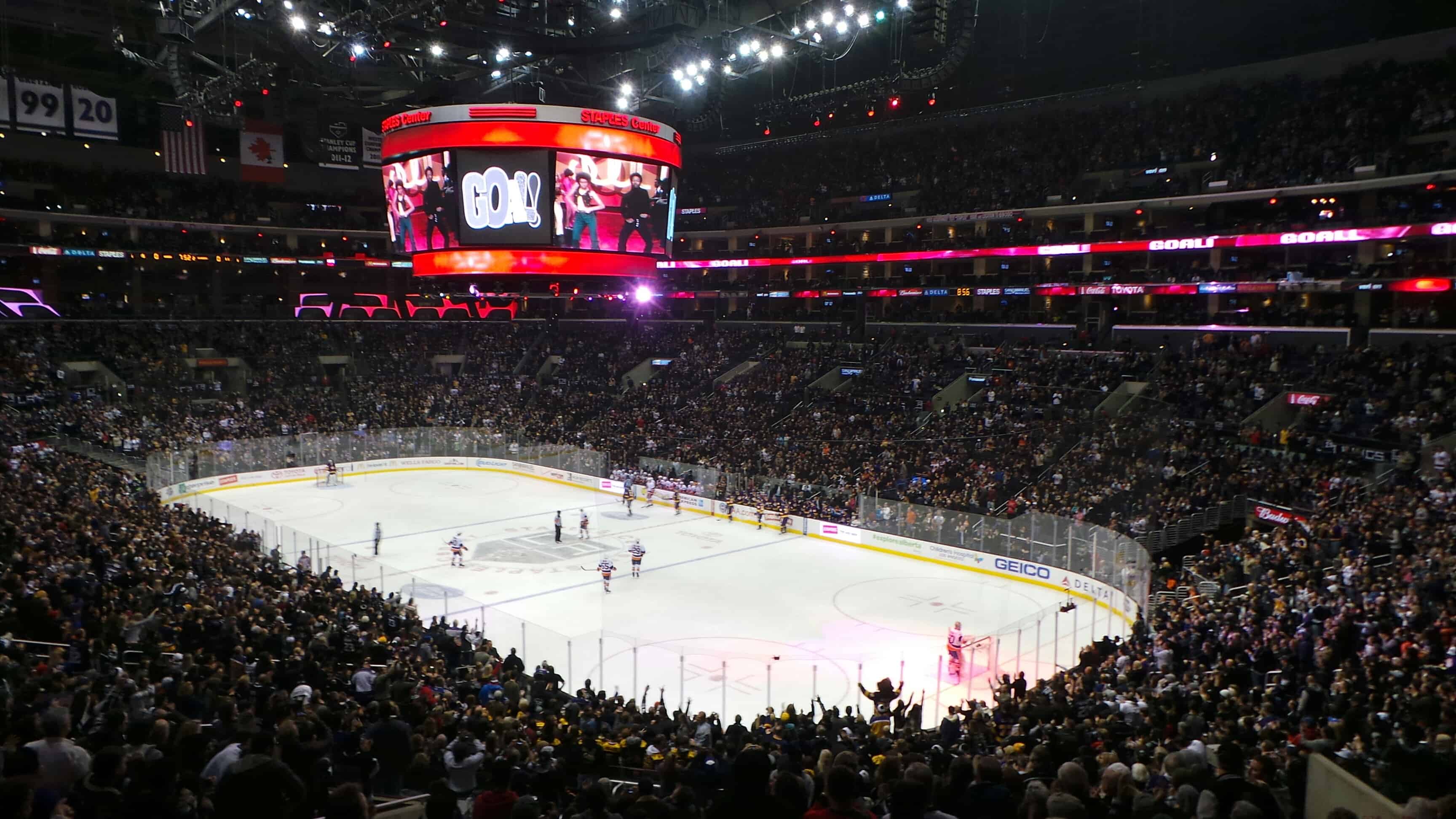 I even got a little friend just for attending…lol. As part of the
LA Kings "Legends Night"
series, every guest attending Saturday's received a
Larry Murphy
bobble head. Isn't he cute?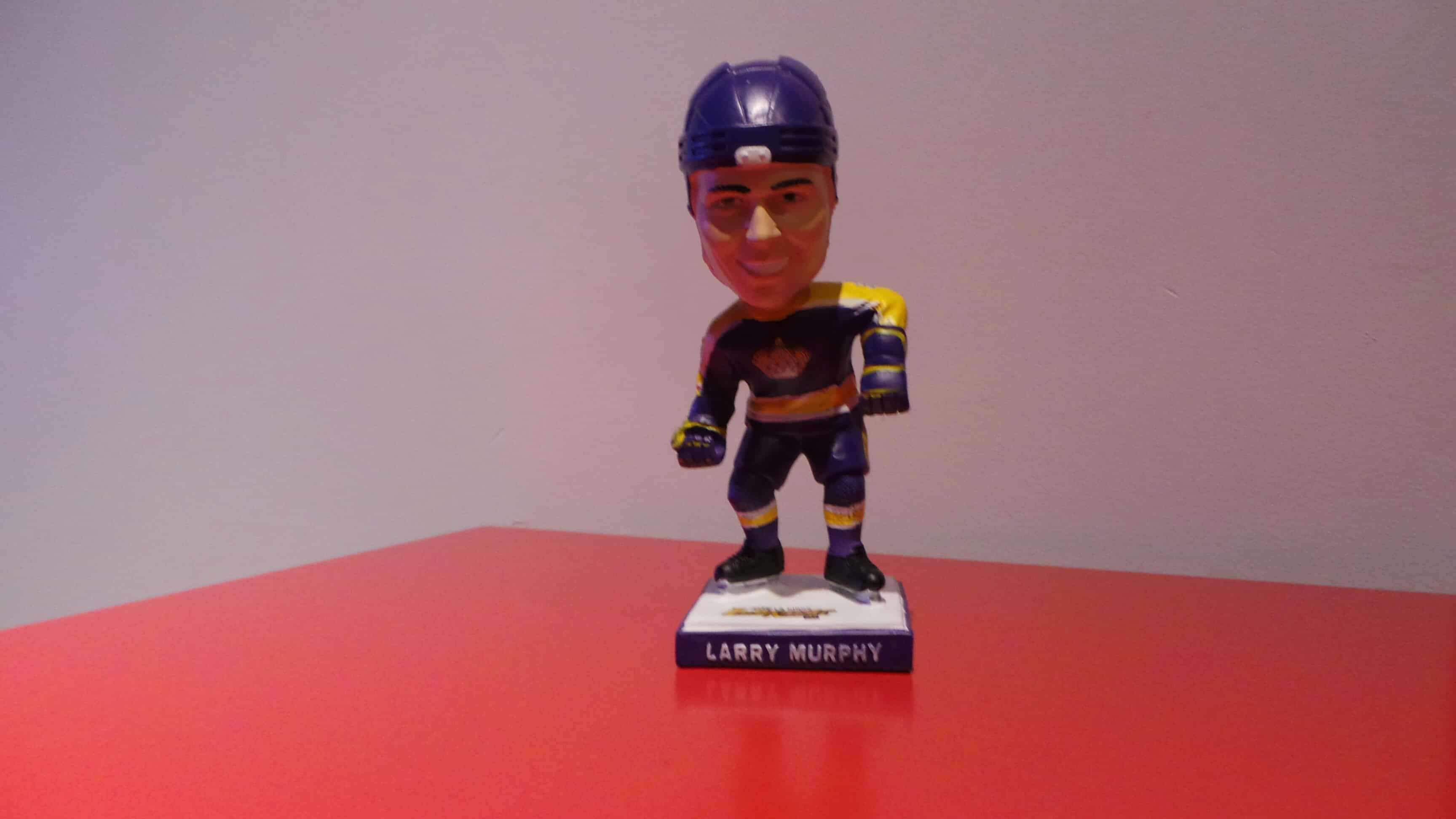 FUN FACT: Did you know there is a Verizon Studio inside Staples Center where you can try out their latest phones and enter to win prizes during the game? If you enter the text-to-win contest during the game, just make sure to get there before it's over to claim your prize!!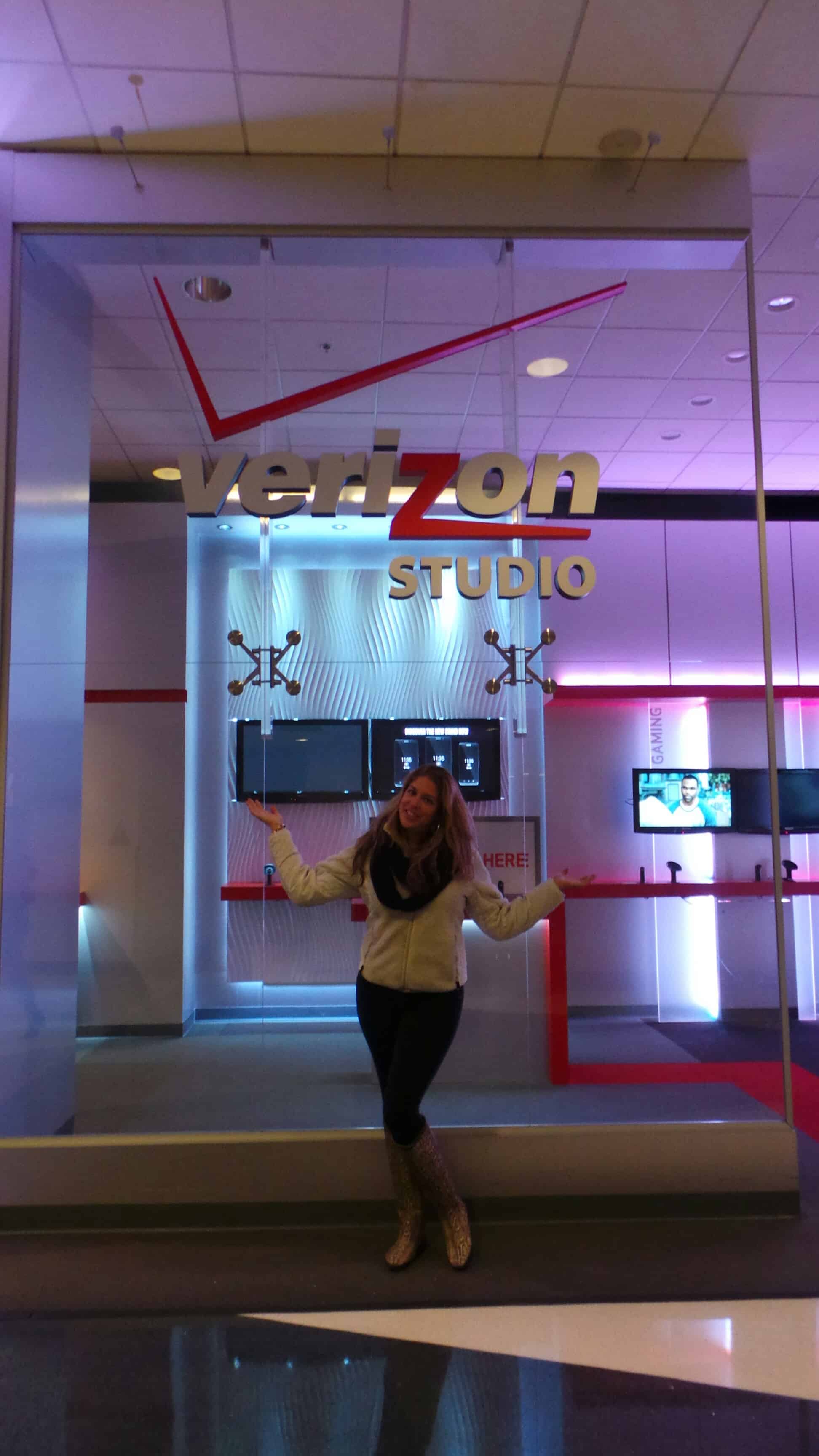 While in the suite, I had a chance to play with Samsung Galaxy camera (all pictures in this post, except the first one, were taken using this camera). The 21x optical zoom on this camera totally rocks the kasbah!! I seriously think I would have been able to photograph blood on the ice had their been any. LOL! (Seriously, don't you feel like I was on the ice taking the photo below?) I don't know about you, buy my smartphone DEFINITELY can not take pictures this crisp and clear from so far away.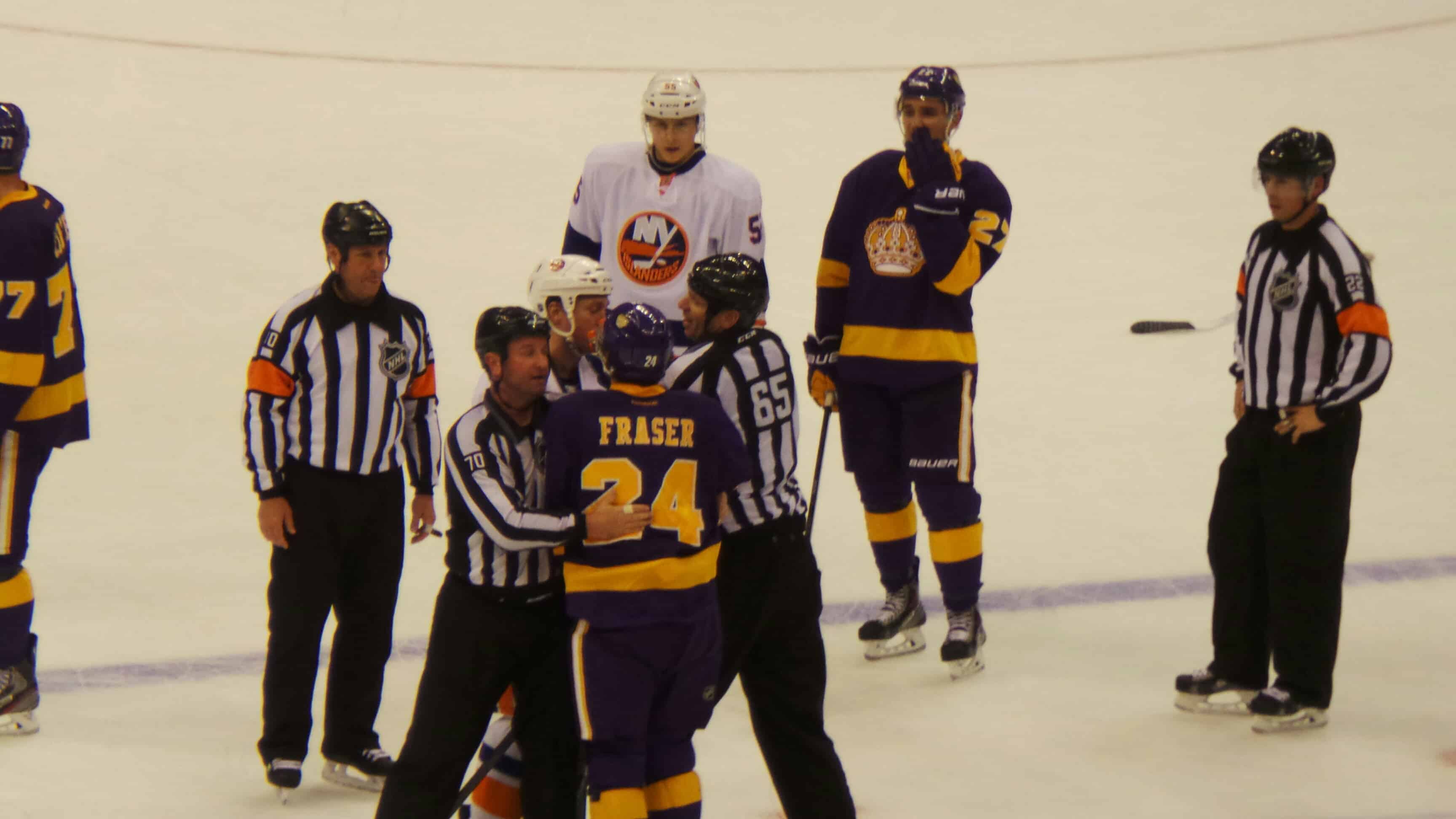 And since it's already connected to Verizon's fast 4G LTE, sharing the photos across social media platforms or even emailing them is a total snap. Psst. It comes preloaded with Instagram and you can easily download the rest of your fave social media apps.
If you are working as one of Santa's elves this year or are hoping the big man himself brings you a camera, the Samsung Galaxy camera would definitely be one to consider!
For more information, including the different plans available on Verizon Wireless and how you can get 1GB of bonus data for FREE, go 
here
What's on your Christmas list this year? Send me a
tweet
or leave me a comment below.
Sending you smiles across the miles,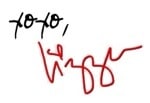 DISCLAIMER: I received a complementary ticket and parking to the event but all opinions are my own.