Earlier this week, I was part of a selected group that was whisked away to Detroit by Lincoln Motor Company for a very special announcement. We were wined and dined, in true Lincoln fashion, as we learned what they have in store for 2015.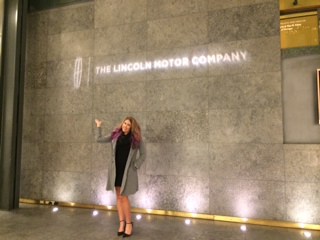 As the saying goes, "the best comes to those who wait." So while I am not at liberty to everything  just yet, I am excited to share that Lincoln Motor Company and Revel®have entered into an exclusive 10-year partnership. What this means is that moving forward the premium sound of Revel® audio systems will be added to Lincoln's lineup of luxury vehicles. Revel will offer two grades of audio systems: Revel and Revel Ultima. Do you hear what I Hear?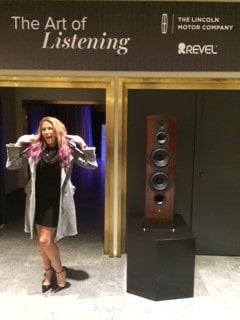 Using a scientific approach, Revel is able to replicate a sophisticated home-audio experience for each type of Lincoln cabin.   "The Revel system for Lincoln was created for the unique interior environment of each Lincoln model," said Phil Eyler, senior vice president and general manager, HARMAN global car audio. "The system is tuned to create an immersive audio experience unlike any other on the road."   From the moment the first note is played over the Revel's speakers, which are Harman International's most premium loudspeaker brand, you notice the difference. Luckily, audiophiles won't have to wait too long to experience this difference in sound delivery for themselves Revel's automotive audio systems, including Revel Ultima™, will be SEEN and HEARD for the fist time in the 2016 Lincoln MKX crossover.   Revel is definitely helping Lincoln redefine luxury in this segment with the fierce audio options it is delivering out of the gate.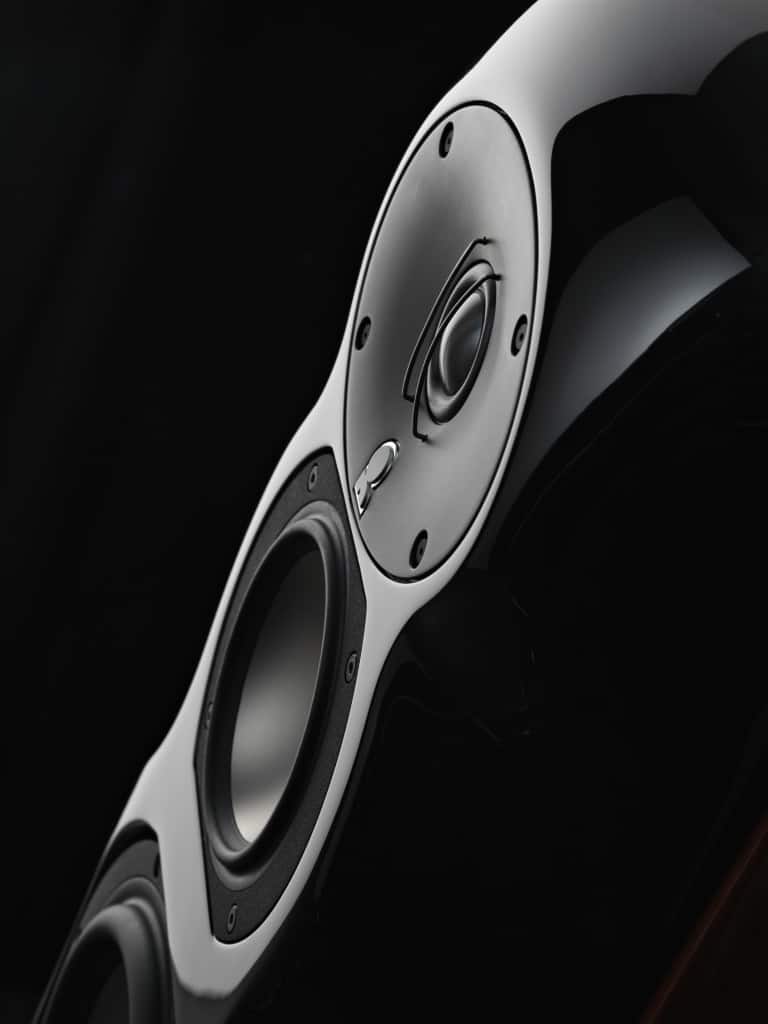 Starting with the 2016 models, Lincoln owners will use the MyLincoln Touch™ screen to select from three distinct listening modes: Traditional Stereo; Audience and On Stage. While even the Traditional Stereo sounds even crisper than most other stereos, the two other modes are what really blew my socks off.   The Audience mode delivers an intimate concert experience whether you are sitting in the front or back.   And if feeling like you're actually part of the band is what you're craving, don't worry Revel has you covered. The On Stage mode, is a surround-sound experience that literally puts you in the middle of it all. It strategically places the individual instruments and musical elements throughout the cabin to deliver 360-degree instrumentation.   Also of note, is that there isn't a sound gap while you switch between modes. Revel has made the entire experience seamless, which isn't that exactly what luxury is all about?
My tech-obsessed heart also skipped a beat as I was introduced to Clari-Fi™, a patented HARMAN technology that works in real time to rebuild even the smallest audio details lost in digitally compressed music (ie., mp4).So if you are playing songs from your iPhone via the aux cable or wirelessly listening to Pandora, Clari-Fi™ will intelligently reconstruct the digitally compressed music file and automatically deliver an enhanced listening experience. At this point, Clari-Fi™ will only be available with Revel Ultima.

As Lincoln's global director Matt VanDyke put it, "The Lincoln collaboration with Revel is the next step in our commitment to build vehicles that exceed luxury expectations." Both brands "have so much in common in terms of our devotion to quality, craftsmanship and performance," VanDyke said. Which makes this collaboration a natural one.
I'll be sharing further details about both Revel's automotive audio systems for Lincoln and about the next-generation Lincoln MKX when it launches next year. I seriously am looking forward to taking this bad boy for a test drive up PCH with everything from Bachata and Hip-Hop to Classical and Motown blasting. All in the name of research of course. ;D Woot! Woot!
But first let me take a selfie… with the 2015 Lincoln Navigator that took me sightseeing around Detroit. Mwah!!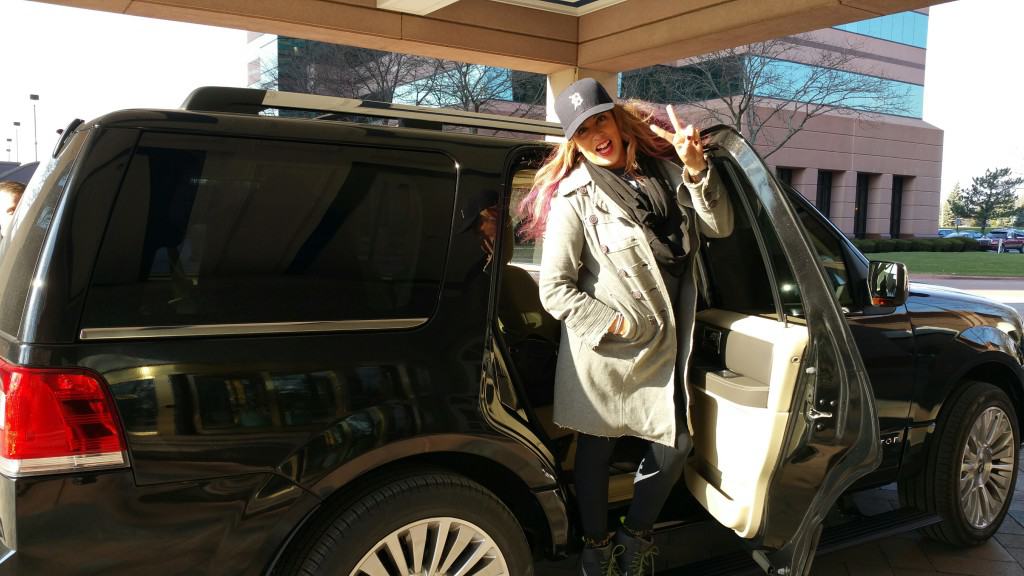 Speaking of music, what song has your ear right this moment? Send me a tweet @xoxolizza or leave me a comment below.   Sending you smiles across the miles lovebugs!!