On your mark, get ready, shop!!! With only a few days left before the holidays, panic mode might have started to set in if you haven't finished your shopping. Maybe you've been too busy with work or were camping out in line to see Rogue One: A Star Wars Story to actually finish your shopping.  Trust me, I totally get it. Also, it's a total double whammy once again this year with Hanukkah starting on Christmas Eve. EEK! Whatever the case, another year has passed and Chrismukkah is fast approaching.
But before you panic, the GREAT news is last-minute shopping is the perfect to time to find terrific deals on fabu gifts. There are also easy ways you can get the gifts in your hands (even same-day) without paying rush fees.
Here are 6 of my favorite life hacks when it comes to surviving last minute holiday shopping:
MAKE A DIFFERENT KIND OF LIST AND CHECK IT OFTEN: Many companies announce flash sales or sample sales on social media first before their website or mailing list. Take advantage of this by making a private Twitter list of your favorite stores, brands and manufacturers. Then check your list a few times a day for special announcements, promo codes or limited time deals. Click here for step-by-step help on setting up a Twitter list.
Bonus Ninja Shopping Tip: Do a hashtag search on Twitter AND Instagram for holiday deals and to see what others have found. #ElfTested and #HolidayDeals are two great ones to start you off.
CHOOSE IN-STORE PICK UP: Some stores, like Sears, save you from worrying about getting your gifts on time and offer in-store pick up. The window for holiday delivery is getting smaller by the day. But by skipping delivery and opting for in-store pickup, you can still score those great deals you see online AND get your gift in time. Sears even offers "Anyone, Anywhere" pickup, which means if you aren't able to personally pick up your purchases, you can have family or friends pick them up for you at any of their 1700 locations nationwide. Psst, this is also a perfect way to avoid rush fees or airline fees if you are flying to be with your loved ones over the holidays.

Bonus Ninja Shopping Tip: Sears goes the extra mile by offering in-vehicle pick up. The service, which is available on the Sears app, lets members pick up, return or exchange their online purchases for FREE, without ever leaving your car. Not to mention it gets brought out to you in five minutes or less!! I've used this on more than one occasion when I've been running low on time or most recently when picking up a last minute gift to take to an unexpected Christmas party.
CHECK THE DEALS BEFORE YOUR HIT THE STORES: Whether you're heading to the electronics store, toy store, or gourmet food store, go online first and see if there isn't a last minute coupon your can use or an in-store promotion happening. Some major department stores have their own apps, like the Sears Mobile app. Not only will you find the latest deals and eCoupons on the Sears app, but you can compare product features and prices and redeem Shop Your Way points. You'll rarely pay full price if you let your fingers do the walking for a few minutes online.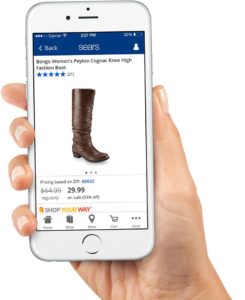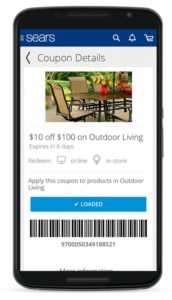 SHOP EARLY (IN THE DAY): If you are looking to dodge the crowds and skip the long lines as much as possible, go right when a store opens. Remember the staff reorganizes and restocks overnight, which makes it easier to find things first thing in the morning. You can also go closer to closing time and avoid the long lines. Granted the selection may be slim and displays will look like a hot mess, but at least you won't have to fight over items with panicky shoppers. LOL!
LOOK FOR THE CLEARANCE ITEMS OR EVEN SECTION: Shopping in-person the last week leading up to Christmas and Hanukkah can actually save you money. Many items are put on clearance the closer we get to the actual holidays to make shelf space for the new year. So be on the lookout for clearance stickers or even a clearance section and take a second to browse your options.
WRAP IT UP AT THE STORE: Many stores offer free gift-wrapping services, or for a low few, if you've made an in-store purchase. DO IT!! If you have waited down to the wire to get your shopping done, you need to save as much time as possible. This is especially helpful if you are buying multiple gifts at the same place. While you leave the gifts to be wrapped, you can keep shopping!!
Bonus Ninja Shopping Tip: If you still need help figuring out gift ideas for your loved ones, Sears has your covered. Visit sears.com/gifts to see their 2016 Holiday Gift Guide.

Speaking of gifts, our friends at Sears are hooking up a member of #LoveBugNation with a $100 Sears gift card. EEK! All you have to do is enter below.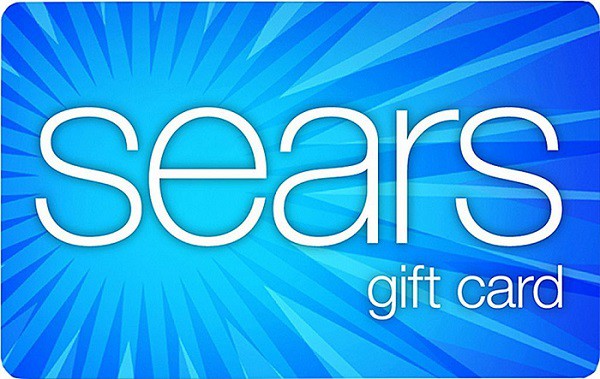 May you have a wonderful holiday weekend lovebug!! Let me know if you made Santa's "naughty or nice" list this year by leaving a comment down below or sending me a tweet.