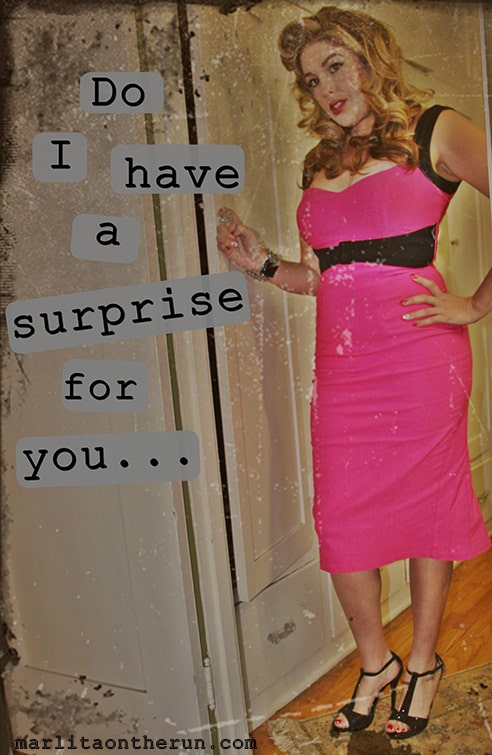 EEK!! Happy Valentine's Day lovebugs!! Love is in the air and it's Friday. What a LOVEly combination, don't you think?
I am super excited to finally share my Valentine's Day surprise with all of you. A few weeks back I posted this picture of my nails on Instagram that I designed especially for a secret photo shoot.
Well, I can finally reveal that I was selected to participate in the inaugural #SweetHeartBloggers campaign  by Marla Verdugo of Marlita On the Run.
She's been doing her fierce "Hello Dollface" retro pinup sessions for sometime now and she knocked me out of my heels when she asked if I would pose for her. I couldn't say "yes" quick enough. If you aren't familiar with this fellow Latina's blog, you should check it out. You'll quick ly see she is as talented in front of the camera, as she is behind it. Not only is she the QUEEN when it comes to pulling off a pinup look on a daily basis, but she's a creative stylist, talented makeup artist and intuitive photographer. She captures that "je ne sais quoi" in each of her pictures.
Just take a look at mine below and check out the one's she took of "The Curvy Fashionista" (aka Marie Denee) and you'll see what I mean.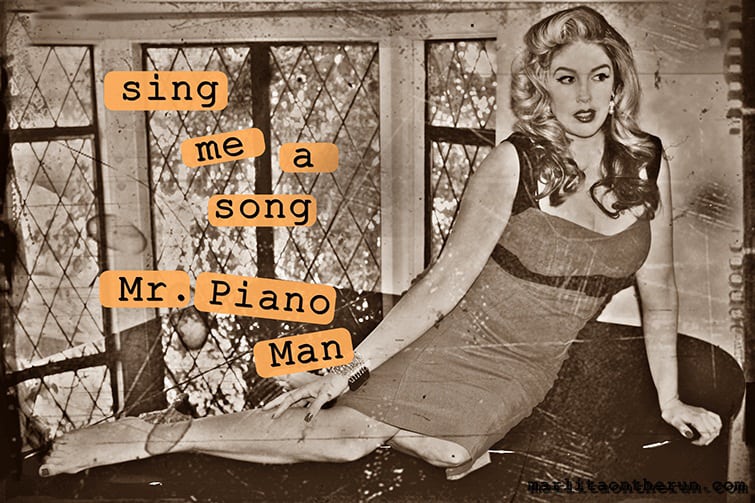 It was a total dream It was a dream come true letting my inner Bette Page out. Though I think Lucille Ball snuck in there too. LOL. I hope you like them as much as I do.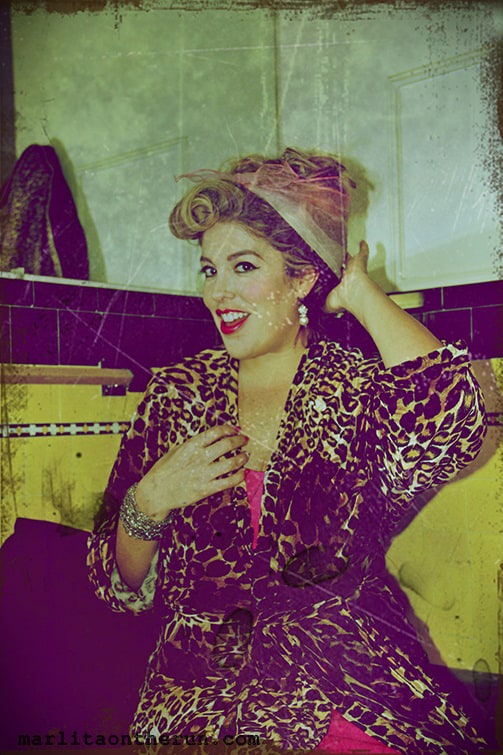 A special shout out to Pinup Clothing ands Hips and Curves for letting us play dress-up with their pretty little things. Thank you to my dear friend Lash Fary for letting us shoot inside his beautiful chateau, piano and robe. GRRRRR!!! And last but not least, thank you
to my hair dream team at Mars Hair Studio, Martis Duarte and Sylvia Medina, for my FABULOUS color and cut!! We couldn't have pulled off this shoot without all of you.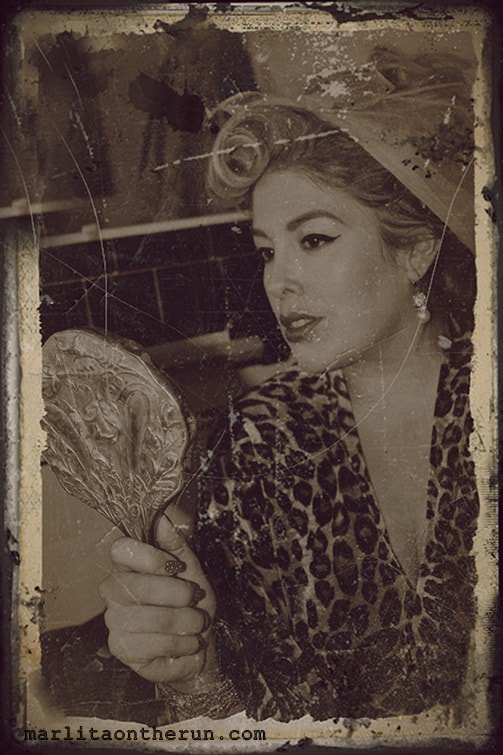 I must confess, Marla did such an amazing job with the makeup, hair styling and clothes that by the end of the shoot I really was ready to get baking like a Real Housewife from the 1950's!!! Luckily, my cell phone rang and brought me back to reality!!. But you just never know, maybe I can turn into Little Miss Baker over night, if Marla promises to come and doll me up on the regular. Hint, hint!!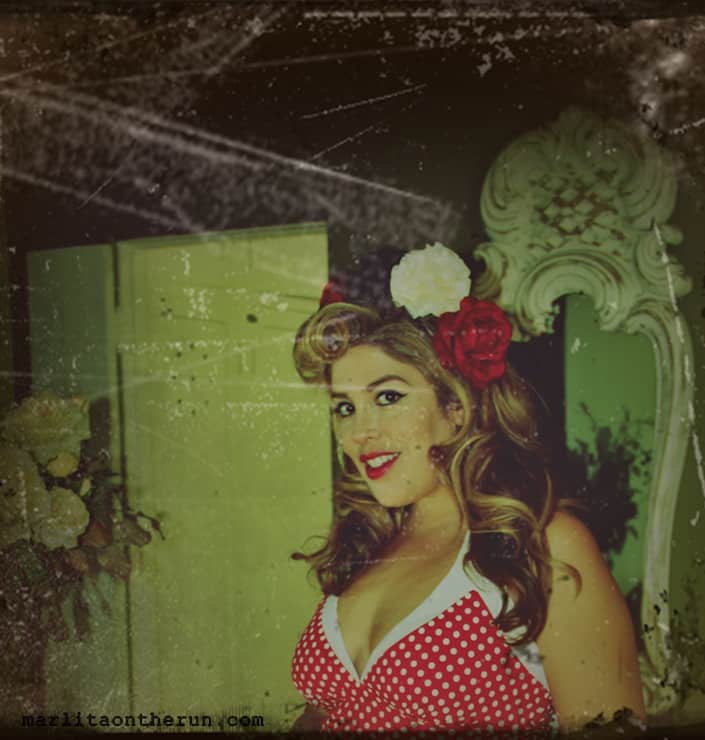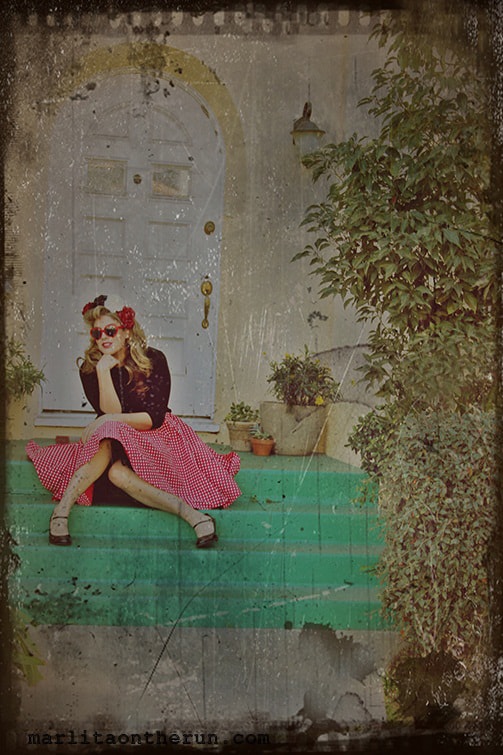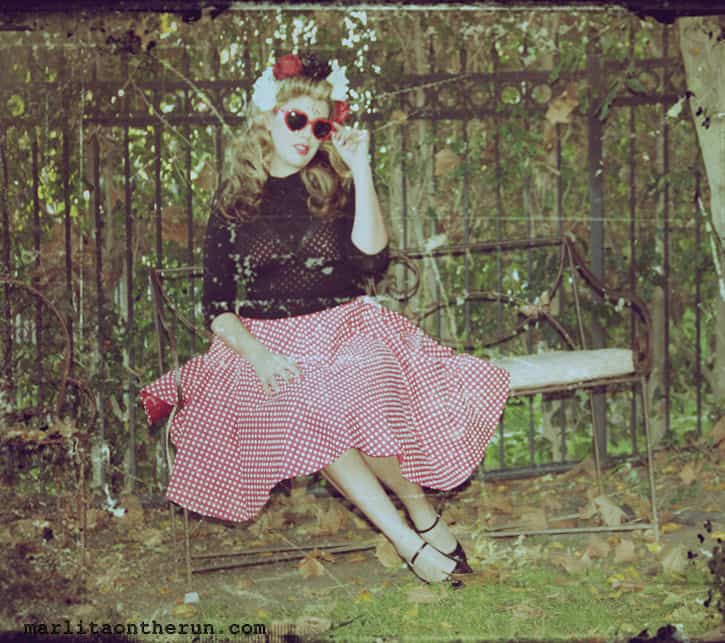 If YOU could dress up like one of your favorite retro bombshells, who would it be? Send me or a tweet or let me know in the comments below.
Until next time, I'm sending you extra special X's and O's!! Whether you have a hunny bunny to snuggle up or you are going to celebrate the day with some great friends, know that YOU are loved, special and like no other. And what better day than Valentine's Day to play dress up and let YOUR inner bombshell out!!! It will be our little secret. 😀
Here's looking at you cutie pawtootie!!!