This is part of a sponsored campaign with TABASCO®. However, all opinions expressed are my own.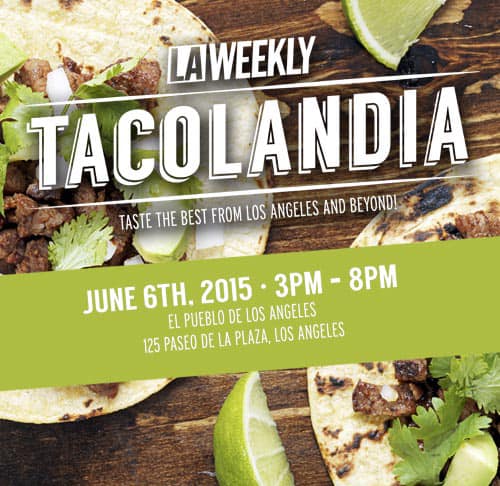 CALLING ALL TACO LOVERS!!! Do I have a giveaway that is tailor made just for you. Listen up, lovebugs!! As you all know, TACOS are BAE in my foodie life. No matter where I am in the world, I am constantly on the hunt for the best taco. Case in point, I found a bad ass tacqueria in Bejing, China, of all places!!! It's a little hidden joint, simply called "Taco Bar". And while the name may be simple, the tacos are anything but. Here's the menu, so you can see for yourself.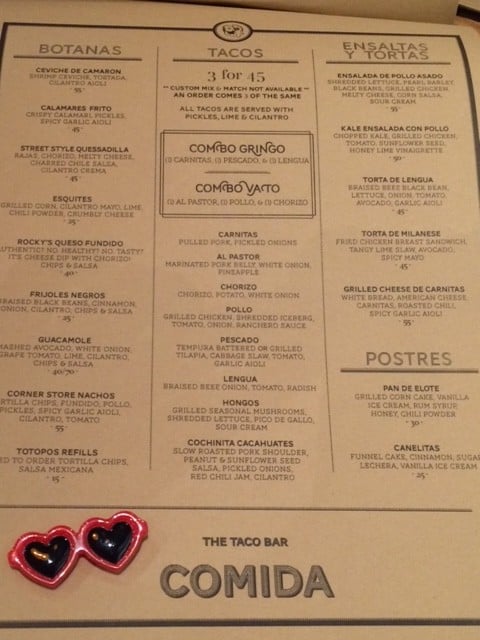 The food is delicious and the place is constantly packed. I still can't believe they had "lengua"!! While I was there, several members of the Mexican Embassy, residing in Beijing, were eating across the table from me AND their was a Piñata party happening outside on Taco Bar's deck!! Words can't even describe my joy and pride as a Latina, to see my culture and food bring happiness to the tastebuds living in Asia.
However, there was one thing missing….TABASCO®!! As a lover of all things spicy, TABASCO® is my go to sauce when I am on the road. And with so many flavors these days, I have to admit it's even more tempting to carry my own bottle with me. LOL! I recently saw these mini bottles available, which are obviously already TSA approved. 😀 It would be awesome if they come in all 15 of the TABASCO® flavors so I could take one of each. A girl can dream right?

So consider my joy when I found out that
is sponsoring LA Weekly' Tacolandia this year!! MIND BLOWN. Wait, before we start the dance party, here's the rundown of what Tacolandia is:
LA Weekly presents Tacolandia 2015 at El Pueblo de Los Angeles in DTLA. Our third annual gourmet taco festival will feature more than 80 top taco vendors curated by the World's First Tacorazzo, Bill Esparza. All restaurants have tasty samples of their signature gourmet tacos for all to enjoy. Complete with live mariachi music, cash bars with beer, wine and cocktails as well as awards for best tacos in various categories presented by The Vendys, Tacolandia 2015 will be LA Weekly's largest event of the year and one not to be missed.
Ok, did your mouth start watering yet? I know mine did just typing up the description. Lovebug Nation, if you call yourself a TACO LOVER and are in the Southern California area or can get yourself to Los Angeles on June 6th, YOU AREN'T GOING TO WANT TO MISS THIS! There is just one small detail, the event is officially SOLD OUT. Both their general admission AND VIP tickets are completly gone. That's the bad news. Now here's the good news…scratch that…here's the GREAT NEWS: thanks to my friends at TABASCO®, I am giving away….wait for it…TWO (2) PAIRS of VIP Tickets!!! Woot! Woot! Not only do you get to sample UNLIMITED amounts of tacos, but you get access to a separate entrance AND beer, wine and cocktails samples too. Oh and did I mention there is a VIP giftbag?! YASS!! Can I get a what, what? So now, you can totes insert your personal dance party here!!
I'll be there too, interviewing some of the chefs who will be competing that day and obviously eating tacos!! So heck, we can even take a taco selfie!! Hee, hee.
Entering is easy, just scroll down below for all the deets. And just to get your taste buds watery, here's a Michelada recipe that will make you the hero at your next taco party.
Makes 1 serving
Ingredients:
1 fresh lime
Small plate of coarse kosher salt
1/2 teaspoon Jugo Sazonador Maggi or soy sauce
1/2 teaspoon Worcestershire sauce
1/2 teaspoon TABASCO® Original Red Sauce
1 (12-ounce) Mexican beer
Salt to taste
Preparation:
1. Cut lime in half and rub half around rim of a 16-ounce beer mug to moisten; dip rim
lightly in salt.
2. Fill  beer mug half-full with ice.
3. Add three shakes of salt to the ice.
4. Squeeze juice from remaining lime and add to beer mug along with Jugo Sazonador
Maggi, Worcestershire sauce and TABASCO® Original Red Sauce.
5. Fill beer mug with beer and stir just enough to combine well.
Ok, all this talk about #SaborTABASCO has me in countdown mode for Saturday's big event!!
In the meantime, let me know what YOUR favorite taco to eat is, in the comments below or send me a tweet.
I'm sending you good luck vibes lovebugs!!
LONG LIVE TACOS,