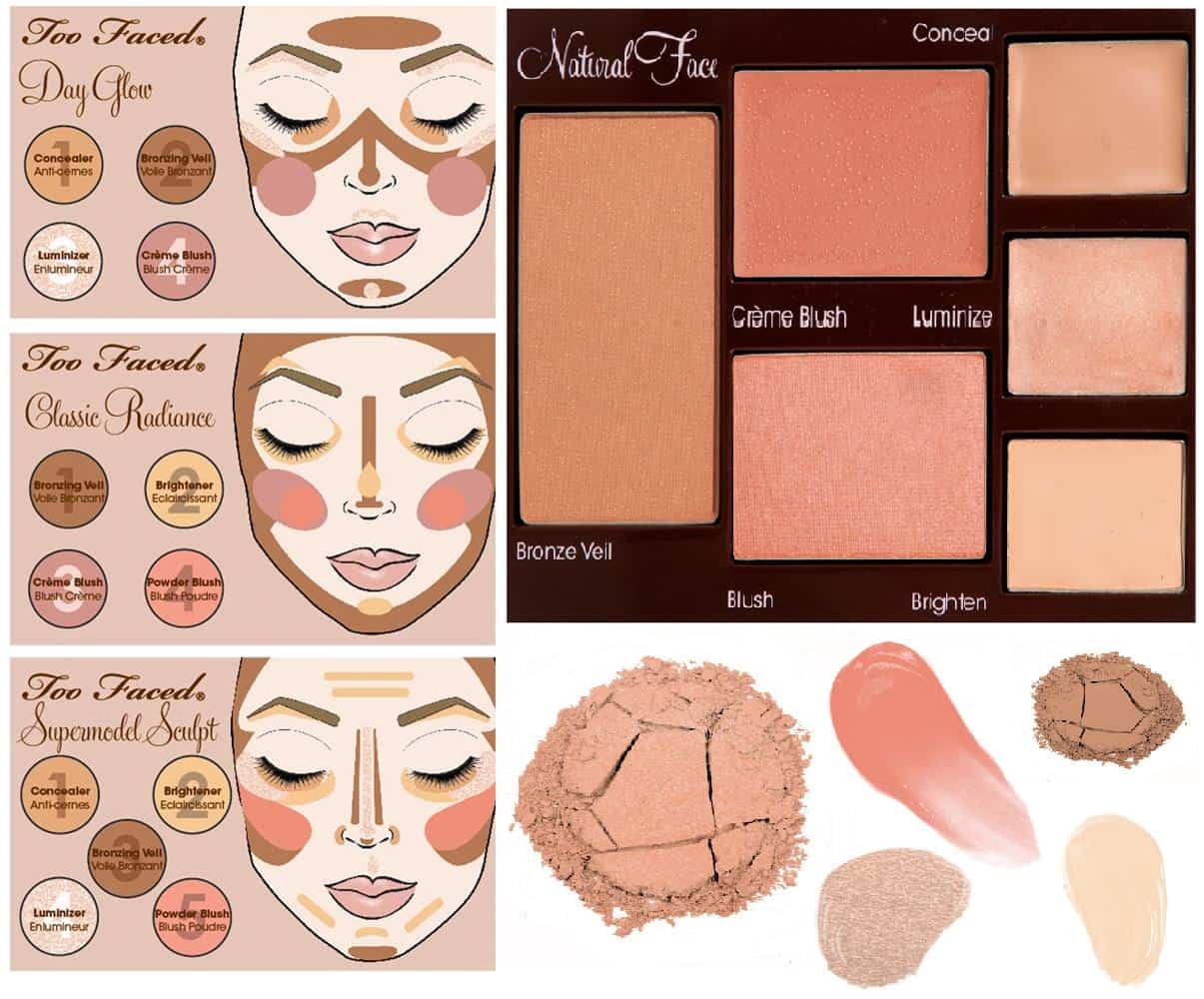 EEK!! I'm so excited. I just returned from Ulta where I picked up the Too Faced Natural Face Palette and had to share the news with you case you didn't know. This fabu palette is on sale TODAY ONLY as part of ULTA's "21 Days of Beauty" for only $22.
It normally retails for $39 and has a $76 dollar value. So really you can't go wrong here. I KNOW, RIGHT?!
It's a great face palette to have if you're on the go, as it has everything you need to create warm, all over glow.
So you can use this sucker to get that healthy, no-makeup look in no-time flat before you run out the door for that last minute errand you forgot about.
WHAT IT INCLUDES:
-a universal luminizer, brightener and concealer in neutral shades, cream and powder cheek options and a golden veil bronze.
-three how-to lesson cards which demonstrate application techniques and color placement.
The Wake Up Makeup Look: simple and natural-looking that is "I'm in a rush" friendly
Nude Radiance: really focuses on the color on the cheeks
Red Carpet Contour: a full-on, dramatic look that has you ready for your close-up
-a mirror enclosed in the adorable Too FACED packaging we've all come to love
I'm looking forward to taking this with me to Hispancize in Miami next month!!
I'd love to see a picture of you using this palette, use #LizzaGram on Twitter or Instagram and I'll pick my favorite ones to feature.
Happy Shopping!!