This post is sponsored by Family Dollar. All opinions are my own.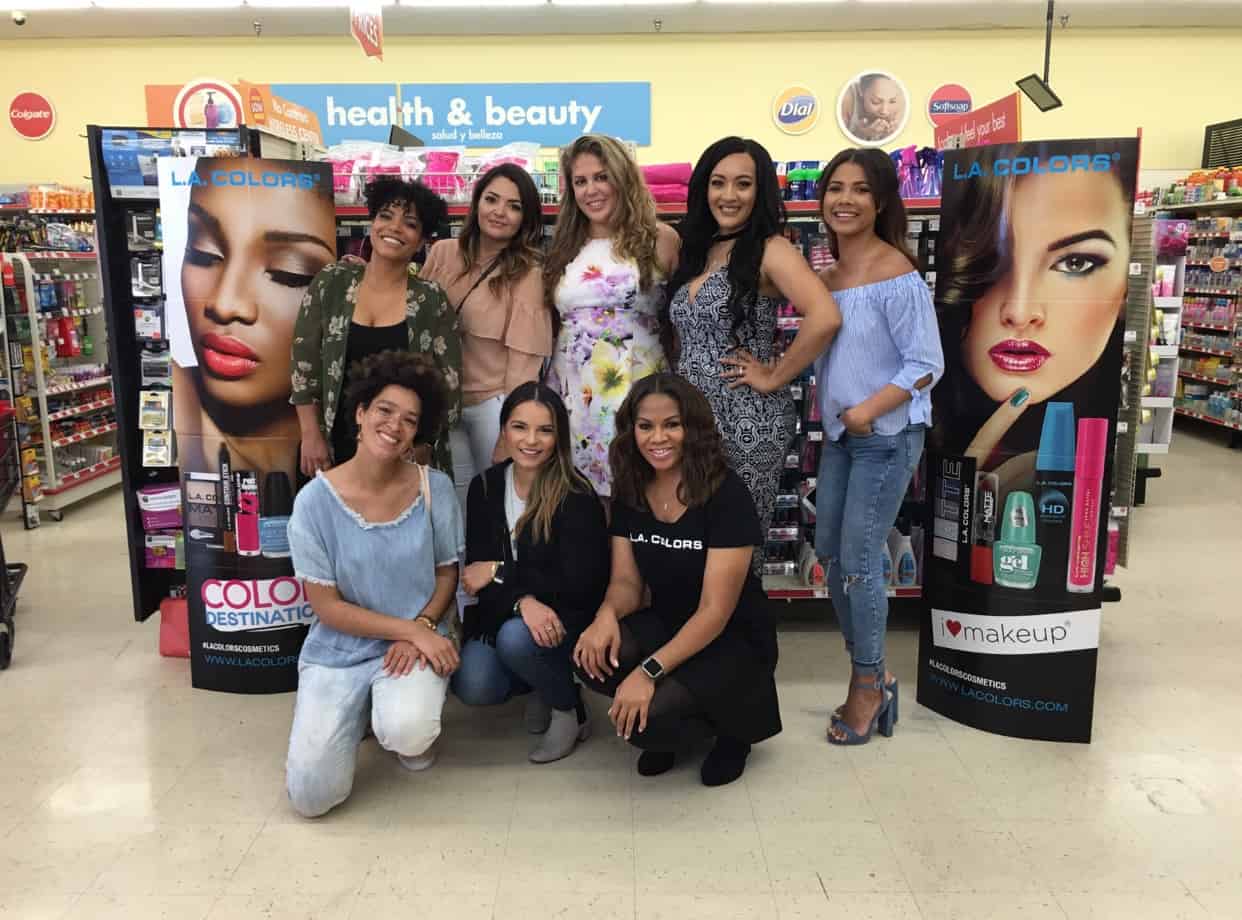 Lovebugs can you believe summer is just around the corner already? As I see it, this means there are a couple of months of summer parties and trips to the beach and beyond in our future. Which is a great reason to refresh your beauty cabinet with some fun new products, without breaking the bank. And after attending Family Dollar's recent event showcasing the new products in the Tone Skin Care collection, Smooth 'N Shine hair line as well as an in-depth look at the L.A. Colors make-up collection, I picked out a few key items that will indeed make you and your pocketbook feel #FDFabulous.
The day kicked off with champagne, some nibbles and a limo ride to a local Family Dollar store. It was a great chance to not only catch up with my fellow #powerLatinas but also to have some questions I had about each of the brands answered as the brand reps were on hand. Which really informed the products I wanted to pick up and put to the test. When we arrived at Family Dollar, I was on a mission to check them all out first hand.
I was pleasantly surprised to find out that Family Dollar has a wide assortment of hair and beauty products to help create the fun, fast and affordable looks we are all after. Before my visit, I wasn't aware that the Smooth 'N Shine hair line was under the Schwarzkopf brand. As someone who grew up in the hair and beauty industry with a beauty salon owner and colorist for a mom, Schwarzkopf is definitely a well-respected brand. So hearing this made my ears perk up. Once I took a look at the line up close, I enjoyed that the product wasn't heavy on the hair and didn't have an overpowering smell. Off the bat, it's perfect for curly hair. However, I think everyone can benefit from picking up the two bad boys on the left: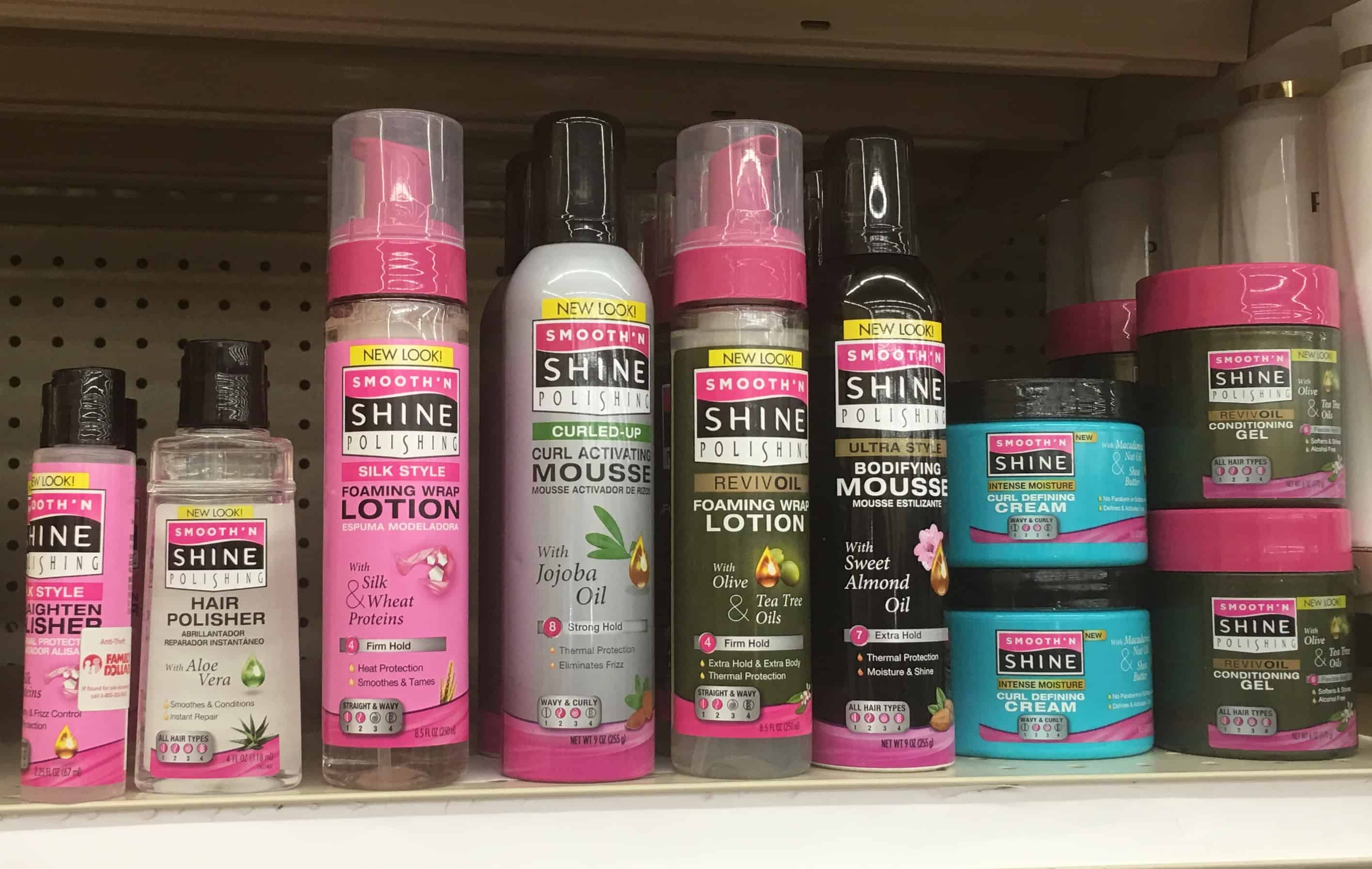 The Smooth 'N Shine Heat Protect Straighten Polisher is great for both straight and wavy hair, as it is a beast when it comes to humidity and frizz control. It's also a heat protectant.  And the Smooth 'N Shine Hair Polisher not only conditions dry, damaged hair but also adds shine, protects against heat damage, and smoothes and conditions while eliminating frizz. It's specially formulated with aloe vera to instantly make hair soft, shiny, and smooth.
But you don't have to take my word for it, check out how fabulous my blowout turned out after celebrity hairdresser Larry Sims used both of these products on my hair.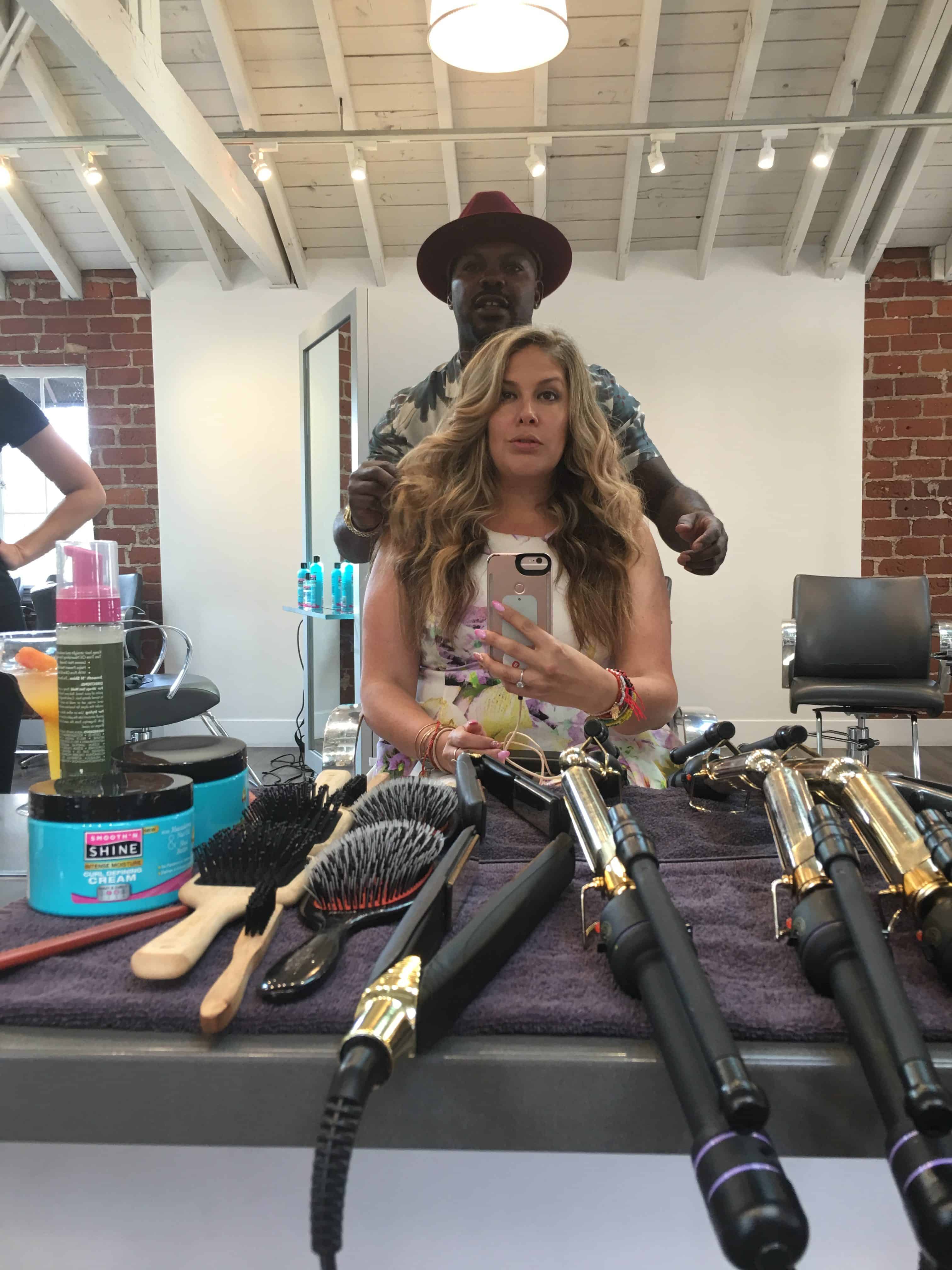 Seriously, it was soft to the touch, had a lot of bounce and showed off my highlights.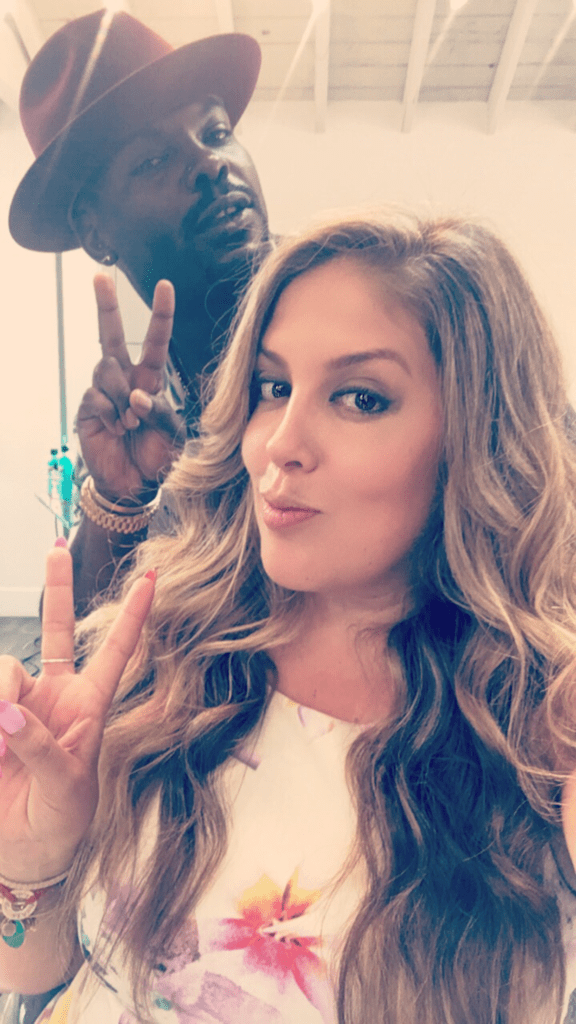 After my stop in Larry's chair, I was off to makeup to play with the L.A. Colors collection first hand. I really loved the new contour palettes that came out as well as the long lasting lip glosses they offer in a vast variety of colors.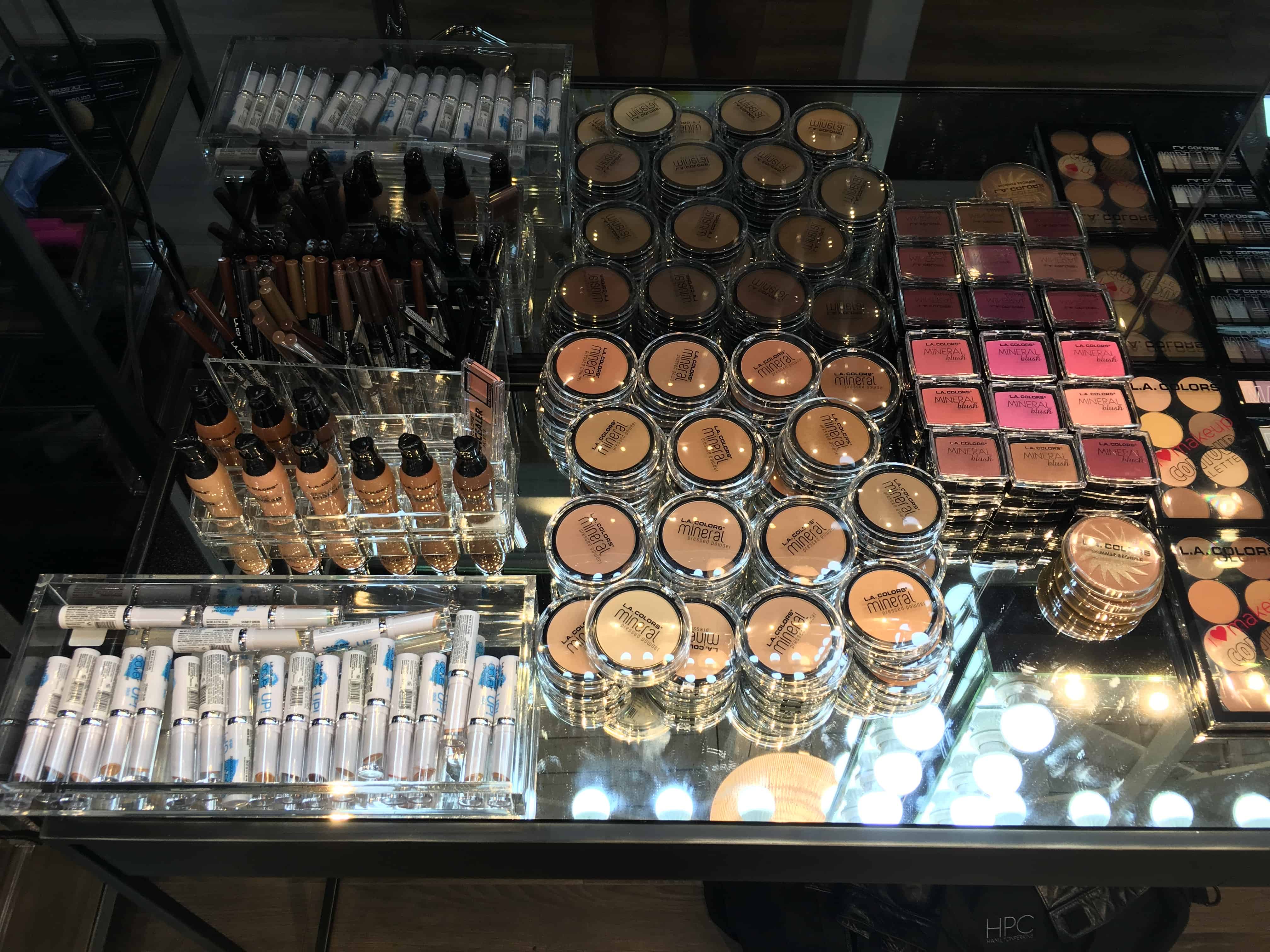 I was most excited to get my hands on their Mineral Pressed Powder as I've been on the hunt for this product since Tamron Hall mentioned it on the Today Show last year.
Lovebugs, you need these in your life, stat!! I now see what all the fuss is about. The product not only delivers, but at super affordable price you can also get one in a lighter color to highlight and a darker color to contour.  All three would still be less than one brand name powder!! Can we say winning?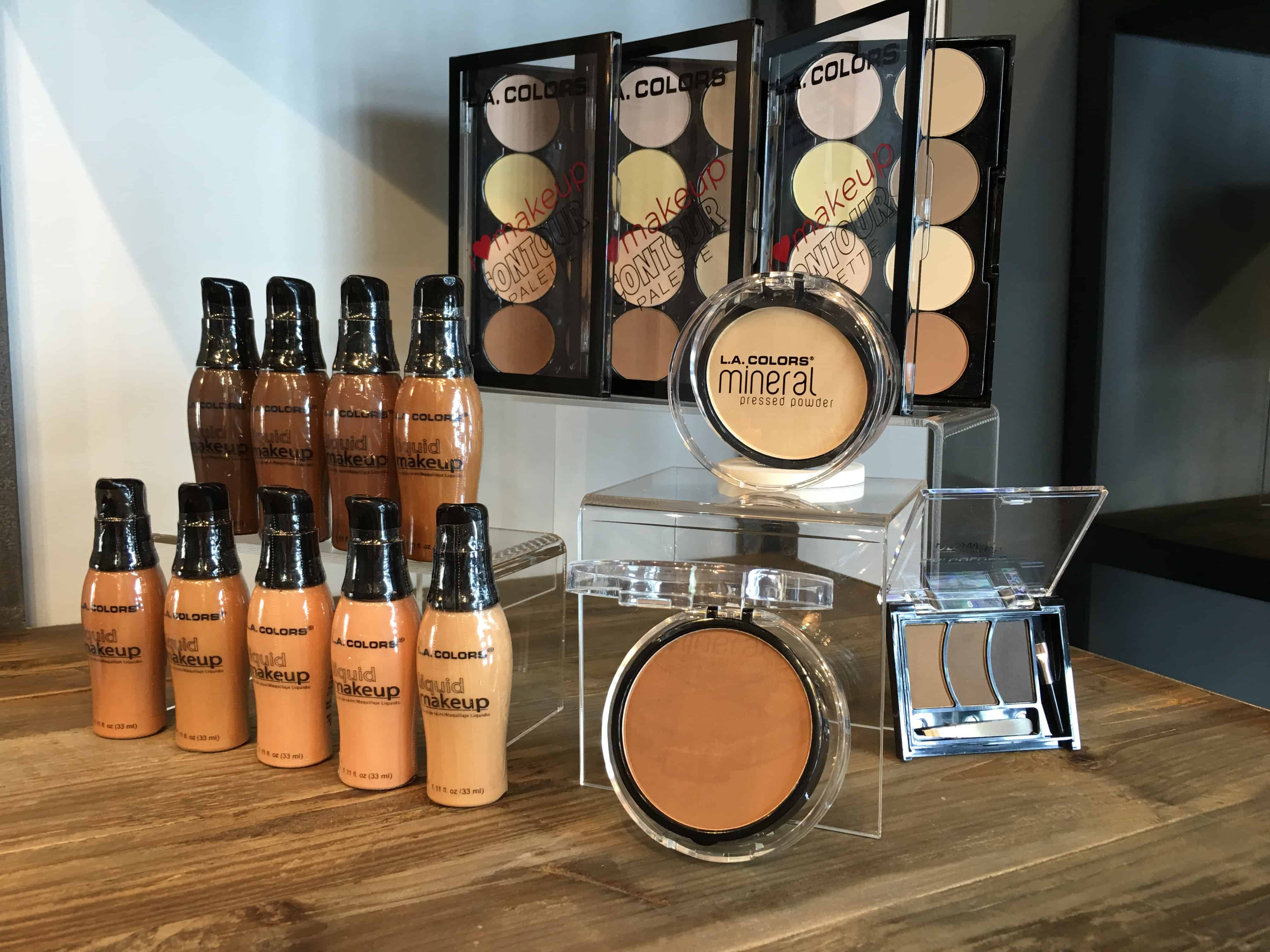 PRO SHOPPING TIP: At only one dollar a pack, the L.A. Colors eyelashes are totally a steal. They are so realistic looking, don't poke you on the ends and are lightweight. Here's a closer look:
Here's not only my finished looked, but that of two of my fellow fashionistas, Doralys and Claudia, that also attended the event. I'm loving how my cheeks pop with the L.A. Colors blush in tenderling.
Now, when your face and makeup is looking fly, the rest of you has to keep up. Which is why I like the TONE Body Collection, as it has a different scent for every day of the week and is focused on showering while enjoying a scent experience. Tone has a long heritage of exciting fragrances and skin-loving formulas at everyday low prices. And regardless of scent, all Tone products are enriched with Vitamin E to leave your skin feeling nourished and moisturized.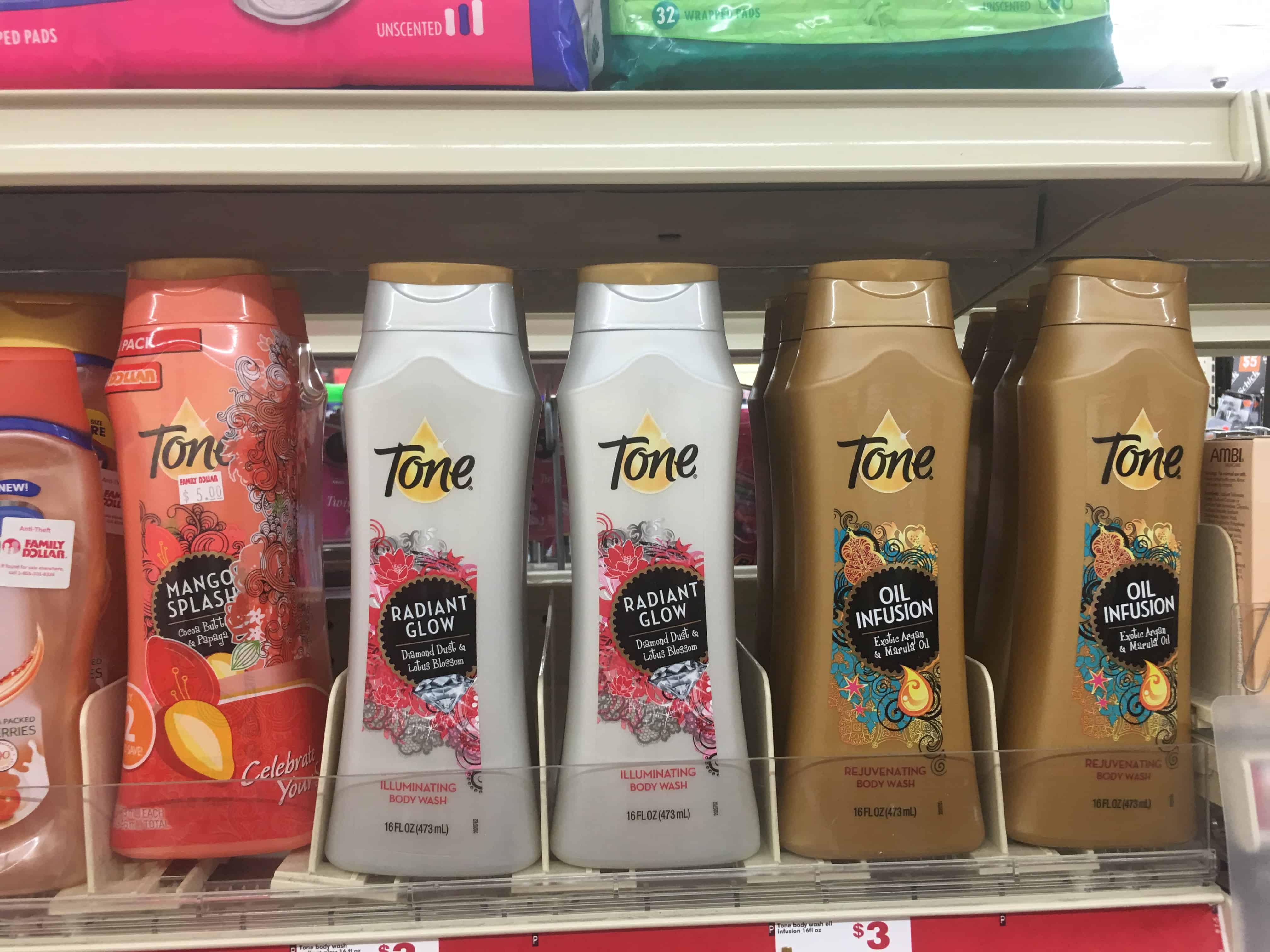 Off the bat, when all the ladies and I arrived at Family Dollar and found the Tone section, we all reached for the Tone Radiant Glow body wash. It not only has an alluring scent of lotus blossom, sweet, and floral but it is also infused with diamond dust to give you an extra glow. Talk about redefining what it means to shine bright like a diamond!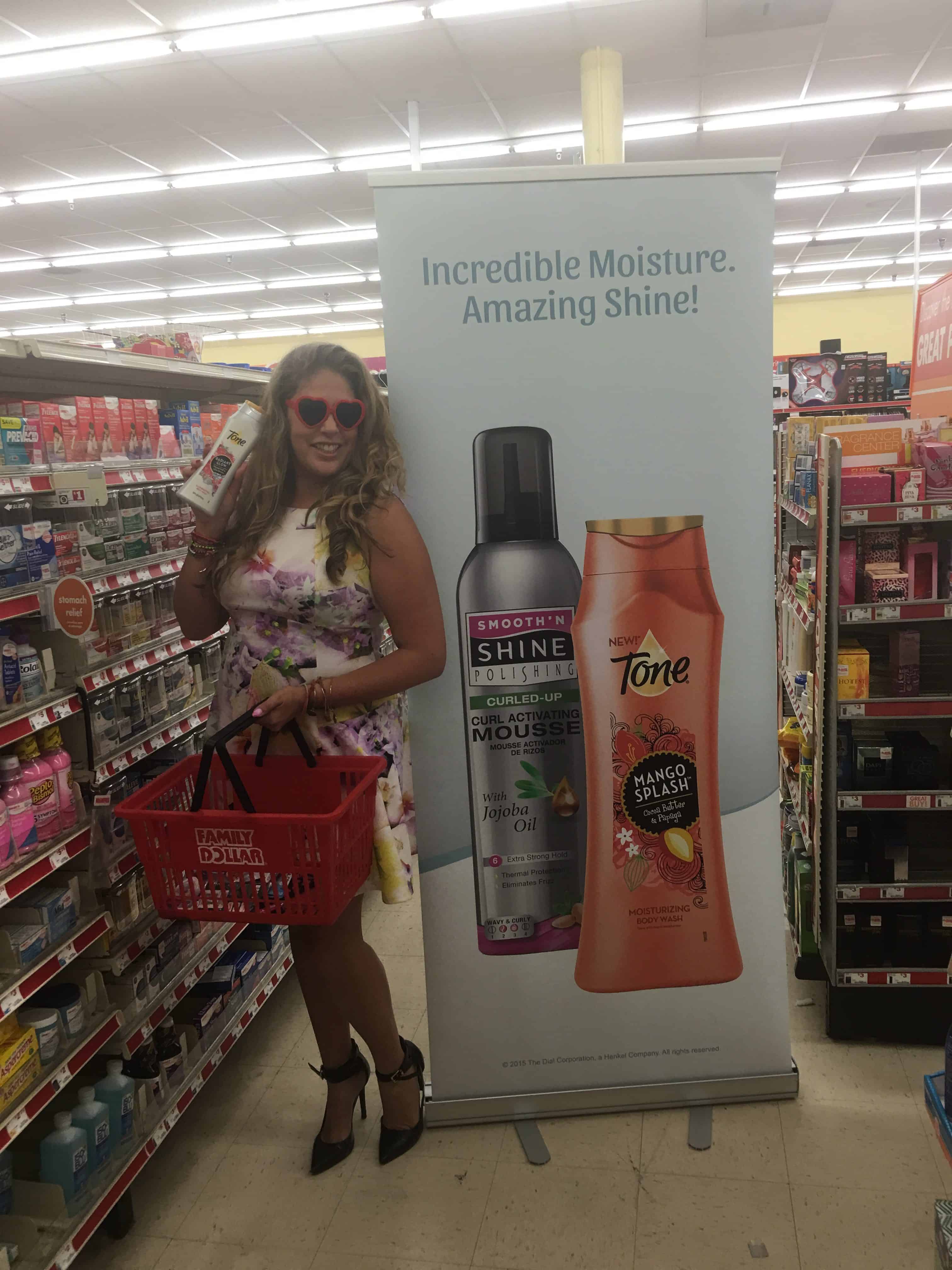 The TONE Oil Fusion is my other favorite one from the collection, as it is specially crafted and infused with exotic Argan oil to leave your skin feeling soft!!!
I really appreciate that when it comes to beauty, hair or skin, Family Dollar makes it easy to get the most bang for our buck. As you prepare for summer, I hope you add some of these items to your must-buy list as you will see what I mean when you try them out yourself.
You can visit http://www.familydollar.com to locate the nearest Family Dollar near you. Send me a tweet or leave me a comment below letting me know which of these products you are excited to try out for yourself.
Here's to look #FDFabulous all summer long, like fellow fashionista and galpal, Nikia Phoenix and I!!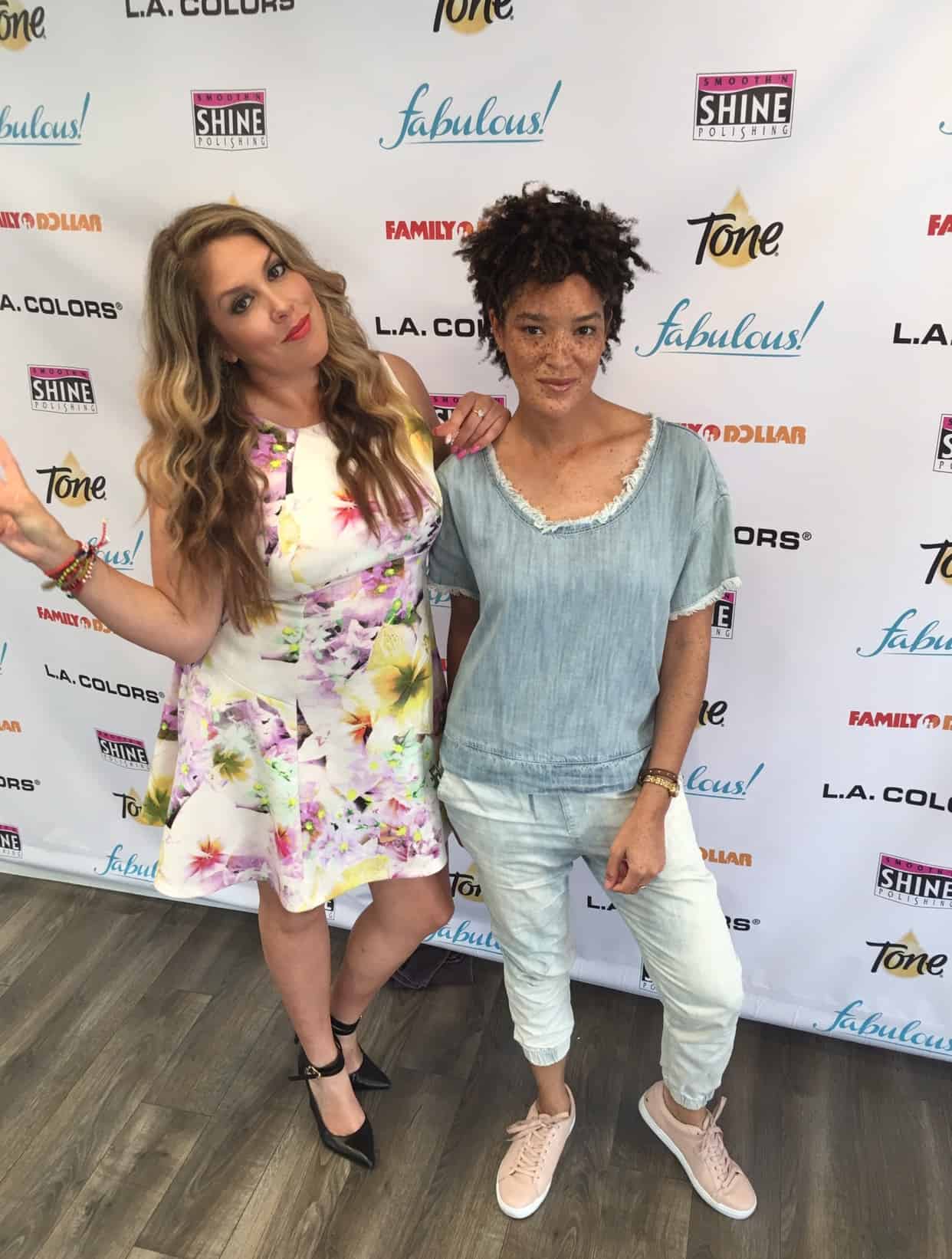 Till next time, sending you hugs and smiles across the miles!!